NDIS participants who need help getting from one place to another can benefit from transport assistance services. As its name suggests, transport assistance can help you get to your destination either by bus, taxi, private cars, or specialised vehicles. It's like having your own chauffeur!
This type of service provides NDIS members like you with a practical and safe way to carry out tasks and activities that involve leaving the house, such as attending medical appointments, shopping for groceries, participating in social gatherings with friends and relatives, or going to the movies.
Types of transport assistance services
NDIS members can choose from various types of transport assistance services. The best part is you can pick the one that is the most convenient for you!
Below are the most common types of transportation services available to NDIS participants.
Private transport assistance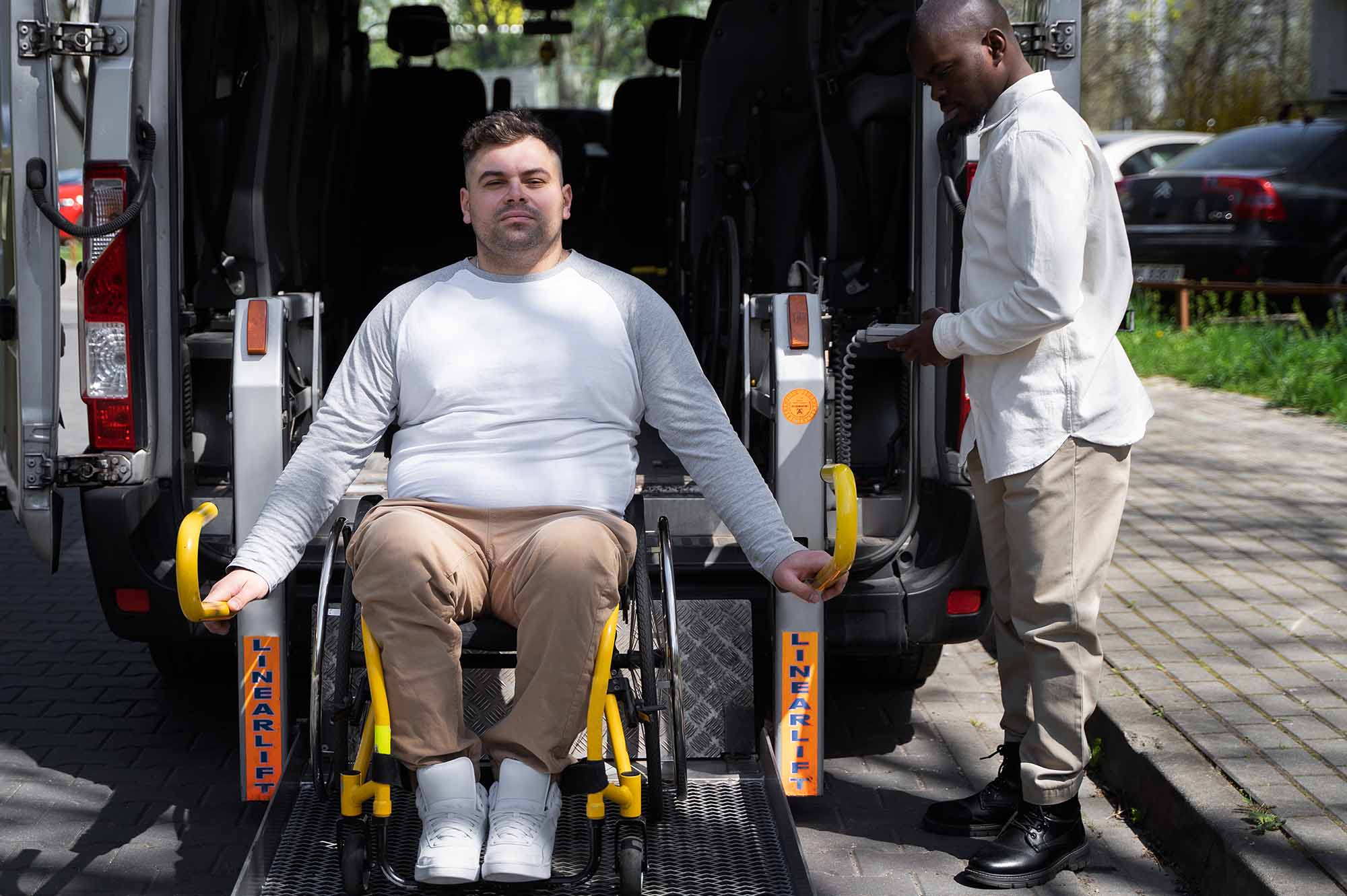 A private transport service allows you to book a taxi or a specially customised vehicle to pick you up at your location and drop you off at your destination. Since you don't have to share a ride with other individuals, you can carry out your tasks, such as going shopping or visiting your doctor, at your convenience.
You can also choose your own vehicle for this type of service. In this arrangement, a support worker will be assigned to drive you around in your car to help you safely get to where you're going.
Community transport assistance
Community transport assistance is like a carpool service for groups of NDIS members. Since it accommodates multiple passengers, large vehicles such as vans or buses with wheelchair-access features are commonly used. These vehicles make multiple stops to pick up and drop off passengers.
Shared transport assistance
Similar to community transport assistance, shared services allow NDIS members to travel with other passengers. The main difference is that all passengers are heading to the same destination, which means the vehicle won't make multiple stops. The type of car that will be provided will depend on the size of your group.
Service providers pair you with other individuals who have the same travel arrangements and needs. In addition to helping you get to your destination safely and efficiently, this option is also a great way to meet other participants and go to social events together.
Public transport assistance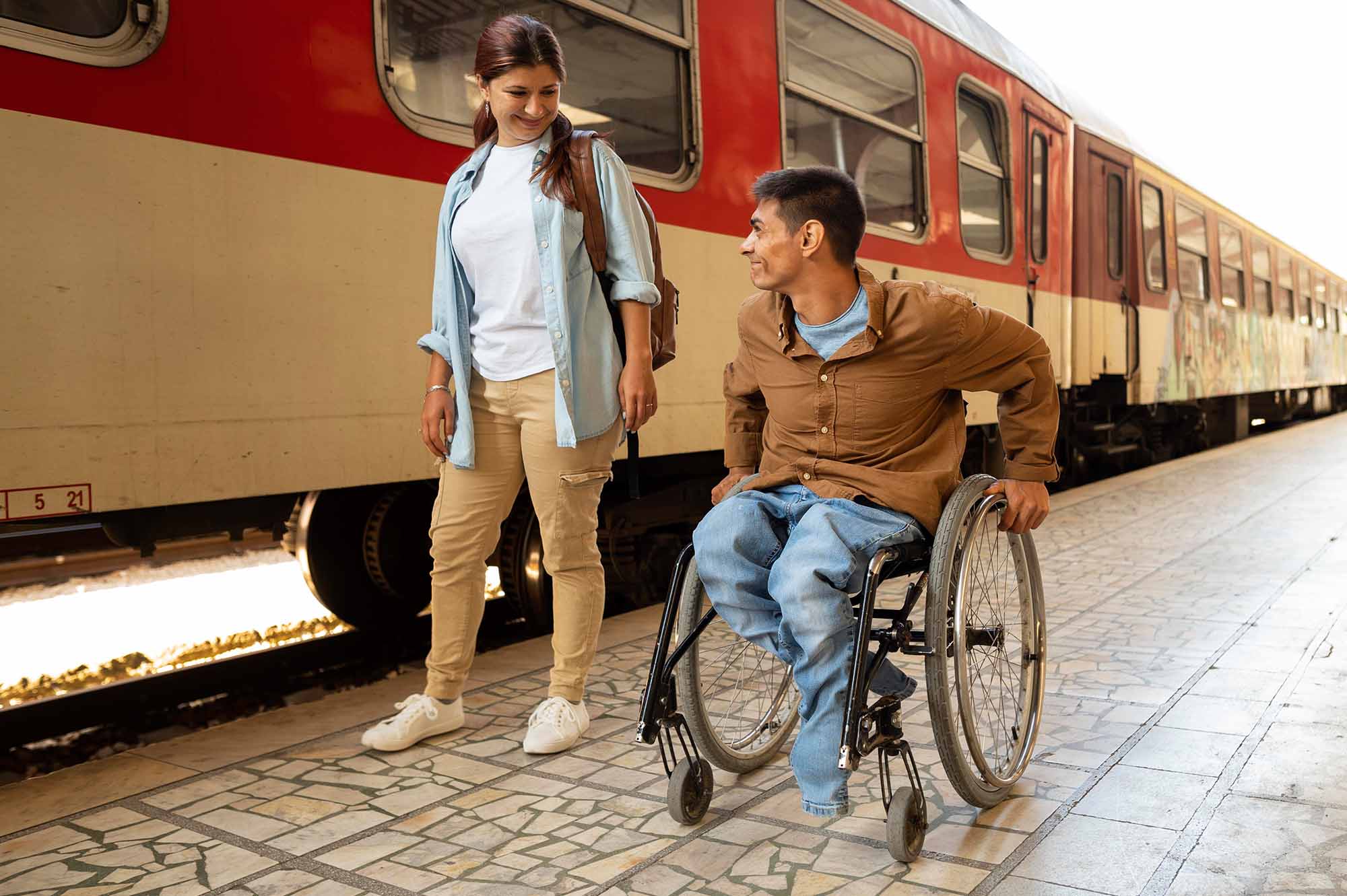 In this type of service, you'll be accompanied by a social carer or support worker as you travel by train or public bus. This option is ideal if you aren't comfortable commuting on your own. The NDIS will fund the travel cost and provide support if you meet certain criteria, such as if you are unable to use public transportation without assistance.
Like Family's Transportation Support Service
As a care provider for NDIS participants, Like Family also provides transportation support services to eligible members of the community. To help guarantee your safety, we ensure all Social Carers who provide transport assistance have a valid Australian driver's license. In addition, we thoroughly check the registration of their vehicles and ask our Carers to declare that their vehicles are clean and roadworthy. Plus, they must have a minimum compulsory third-party insurance. make sure that their cars are clean, safe, and roadworthy.
Aside from the cars of our Social Carers, we can also provide transportation assistance using your own vehicle. If you need a Like Family Social Carer to drive your car, you must carry out the necessary steps to ensure and confirm that your vehicle is registered and safe to use.
The rate of Like Family's transportation assistance service is currently $1.00 AUD for each kilometre starting from the pick-up location. You don't have to worry about covering the transportation costs of Carers as they travel to and from your booking location.
For other travel-related expenses, such as parking fees and road tolls, our Social Carers may negotiate with you about making reasonable contributions to help cover these costs. If you would like to learn more about our NDIS transport assistance service, visit our website or view our transportation policy.
At Like Family, we are committed to providing high-quality support and assistance to elderly Australians and those living with a disability. Through our transport support service, we aim to help NDIS members carry out their daily tasks while promoting independent living.