Dementia is a condition that mainly affects the cognitive function of individuals and can prevent them from thinking, reasoning, and remembering properly. For people with dementia, the lack of stimulation can lead to frustration and boredom, which can often trigger irritability, anxiety, and depression.
Allowing individuals with dementia to participate in simple daily tasks or engaging games at home can help offset some of the negative effects of their condition. These activities, which involve eye-hand coordination, can keep them mentally and physically engaged. They can also make them feel more productive and promote the idea of independent living.
When done with family members or carers, these activities can help them foster emotional connections with others.
Below are some daily household tasks and games that people with dementia can participate in with their loved ones or care providers.
Daily tasks
The goal of these activities is to keep loved ones with dementia engaged while making them feel like they're helping out around the house.
Folding towels
Folding towels is a simple yet effective activity that can keep loved ones with dementia occupied while making them feel like they're contributing at home. Although clothes can also be used for this activity, it's ideal to use hand towels since they're small and easy to fold. This allows them to easily carry out the task while keeping them physically and mentally stimulated.
Creating a memory box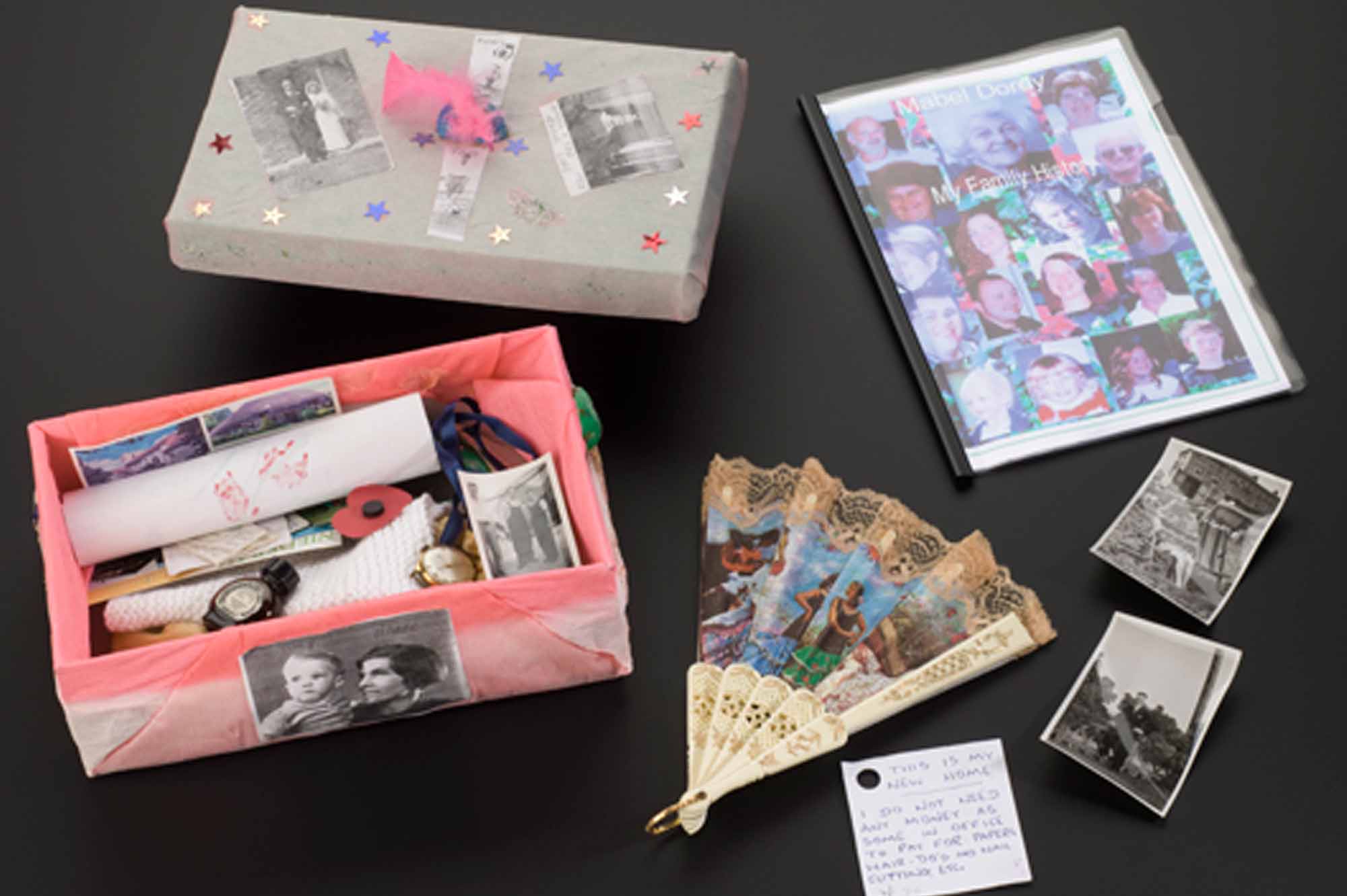 Another activity they can try is creating a memory box, which involves compiling personal photos and keepsakes. They can also add other objects that are connected to a significant part of their lives, such as their previous work or hobbies. The goal of this activity is to help them remember their past in a fun and engaging manner.
Walking or exercising
Engaging in simple exercises or simply taking a walk outside offers a lot of benefits for people with dementia. Aside from the obvious health benefits, walking and exercising can prevent them from getting bored and help address other behavioural problems, such as sleeplessness and agitation.
Baking or cooking
Cooking with a family member or carer helps promote independent living while keeping people with dementia engaged and stimulated. For this activity, it's important to allow them to do as much as possible as long as the tasks are safe, such as stirring the pot or measuring the ingredients. Remember to choose simple recipes, like homemade scones!
Raking leaves
Raking leaves is a simple household chore that can keep individuals with dementia physically active and stimulate their cognitive functions. Also, it makes them feel like they're helping around in the house!
Stimulating games
Playing board games and card games is a fun way to engage people with dementia and encourage them to think critically. Plus, it will allow them to interact with friends and family in a casual, and supportive setting. Here are some ideas to get you started!
Chess or Checkers
Chess is a popular two-player game that requires concentration and critical thinking to come up with effective strategies. Depending on the condition of the individuals suffering from dementia, they can either play chess or its easier alternative, checkers. Both games can keep their minds active, which can help reduce cognitive issues.
Scrabble
Word games like Scrabble can keep the minds of people with dementia stimulated as it encourages them to utilise their word-recall abilities. They'll need to carefully strategise their moves by using the correct tiles that have the most number of points.
Puzzles
Completing puzzles allows people with dementia to exercise both hemispheres of their brain as it involves creativity and logic. Additionally, this activity doesn't have complicated rules and can be carried out at their own pace.
Card games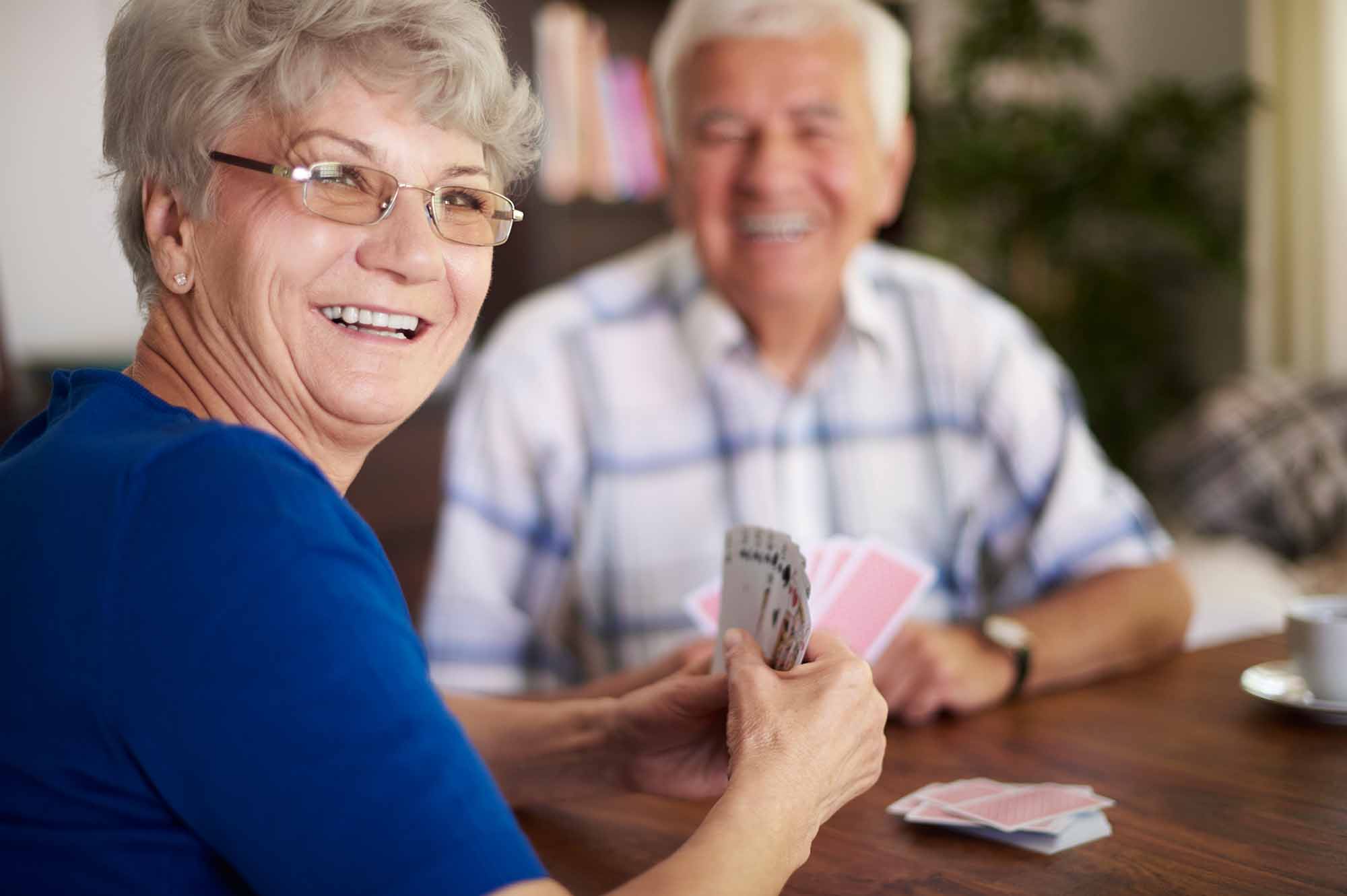 Card games are easy to access and can be played almost anywhere. They come in various forms, and their rules are generally easy to understand. Some of these games, especially those that require players to exercise their memory and critical thinking, can help improve the brain functionality of individuals with dementia.
Puzzle cubes
A puzzle cube is like a simplified version of a Rubik's cube. It involves moving its different sides around to create colour combinations and patterns. For people with dementia, playing with puzzle cubes can help them with their fine motor skills while keeping their minds active.
Like Family's support service for individuals with dementia
These activities can be easily carried out by people with dementia on their own, with their family members, or with Social Carers from Like Family. For the latter option, individuals with dementia can spend time with support workers who share the same interests.
Aside from encouraging them to engage in fun, relaxing, and stimulating activities, our Social Carers can help clients gain independence, become confident in their abilities, and build better relationships with the people around them. If you're looking for support and care services for a loved one with dementia, please free to contact us or visit our website.