The term dementia refers to the loss of cognitive functions, such as thinking, reasoning, and remembering. It can also affect how people control their emotions, which can lead to personality changes.
Dementia is one of the most common conditions experienced by Australians. It can be triggered by over a hundred diseases, such as Alzheimer's Disease, Parkinson's Disease, and Huntington's Disease. Currently, there are over 447,000 Australians living with dementia. Since a cure is yet to be developed to treat this condition, the number of people with dementia in the country is expected to reach 580,000 in less than a decade. That's almost the same number of people in Gold Coast!
As mentioned earlier, dementia can alter an individual's personality by causing behavioural changes. These changes can include reduced communication abilities, anxiousness, loss of inhibition, depression, and increased aggression.
If you're caring for or living with someone with dementia, you're probably aware of how challenging it can be. Although it can get overwhelming and, at times, frustrating, there are several things you can do to improve the situation. There are also support services that can help make sure that your loved one receives the best type of dementia care available.
Tips on caring for someone with dementia
Below are a few things you can do at home to improve the quality of life of your friend or family member with dementia.
Check household safety
You can make your house a safer place for your loved ones by addressing certain issues. For instance, always make sure that your home is well-lit and remove or repair any unsteady furniture. In addition, fix or discard items that can cause accidents, such as loose carpets and faulty kitchen appliances.
Address other health issues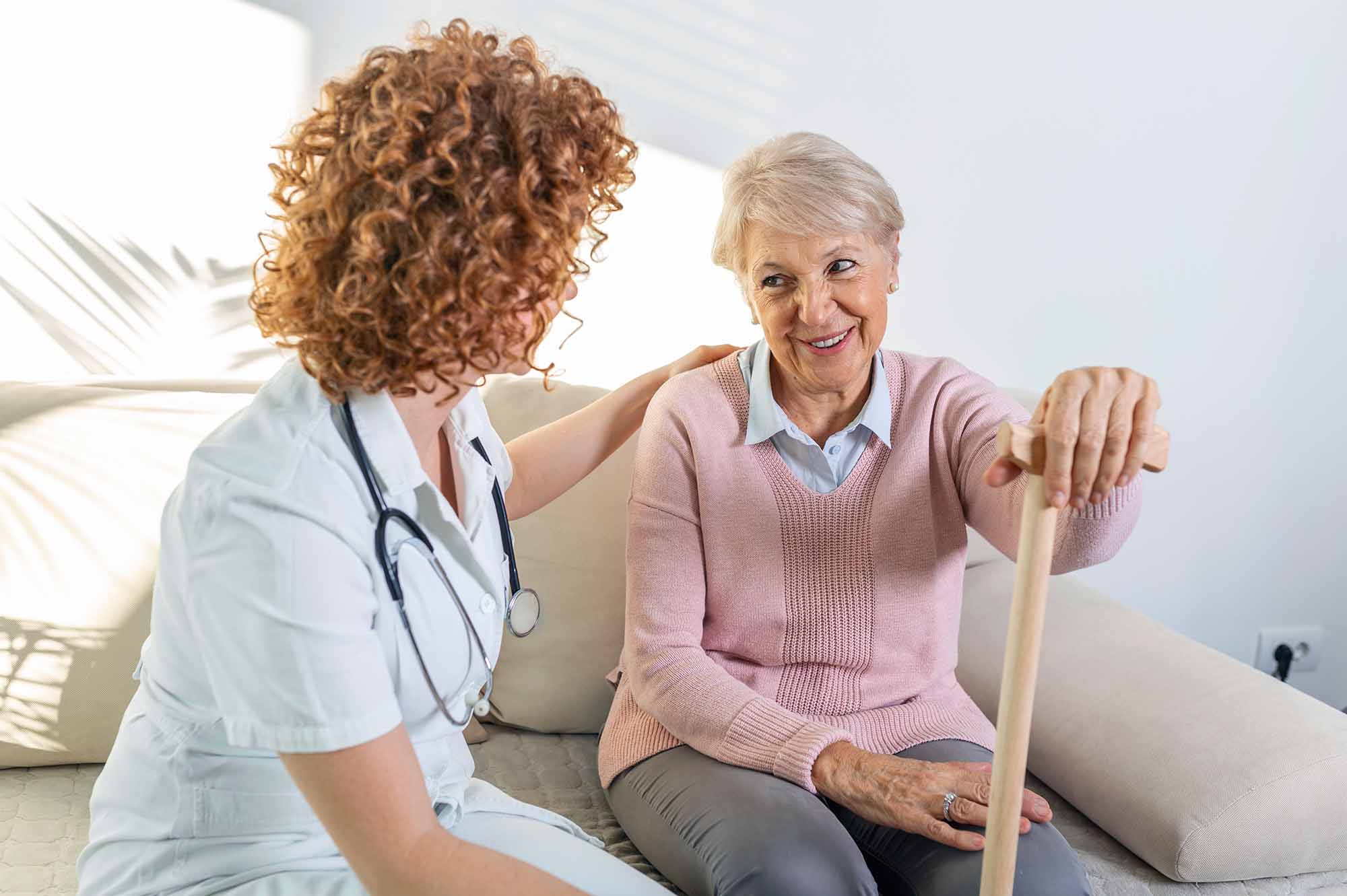 Most of the time, people with dementia also experience other health issues like incontinence, vision impairment, and hearing problems. These issues can impact their mental health by causing them to avoid socialising with others or leaving the house, which can lead to anxiety and depression. As a carer, you can help alleviate these issues by accompanying them to seek medical assistance for these conditions.
Provide in-home independence aids
For people with dementia, the feeling of independence and the ability to perform tasks on their own can greatly benefit their mental wellbeing. You can help promote this at home by setting up simple independence aids, such as clocks and calendars with big numbers and characters that are easy to read. Installing handrails in the bathroom near the toilet and shower also helps promote independent living.
Arrange game nights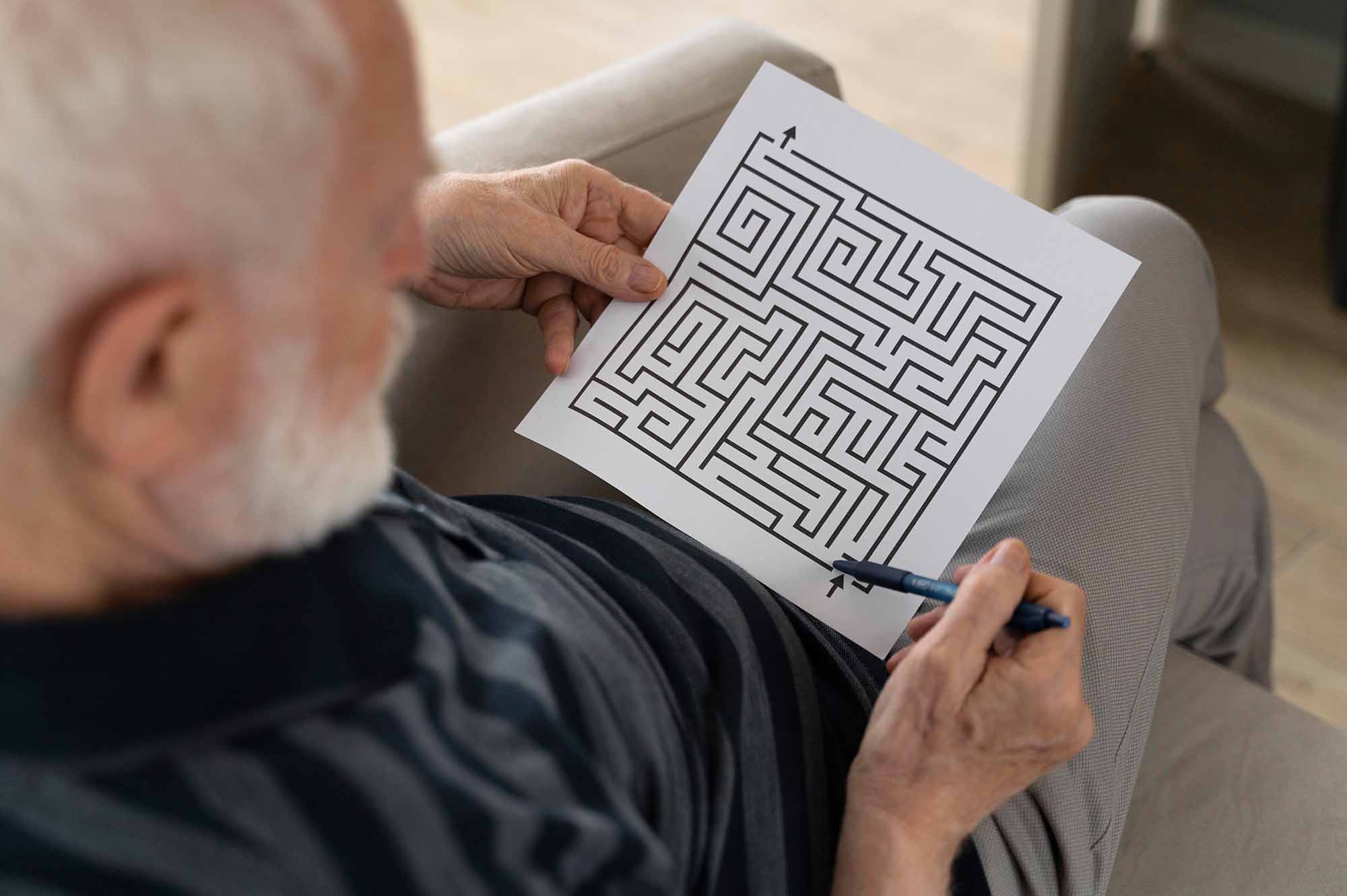 Game nights are always fun. Having game nights at home, which involve solving puzzles together or participating in various group games, can also be beneficial for people with dementia. Aside from encouraging them to think critically and engage various parts of their brain, which can offset the effects of dementia, playing games also gives them an opportunity to socialise with other people in a light, fun, and casual setting.
Benefits of companionship support
As a carer, one of the most important things that you can do for your family members with dementia is to provide companionship. Whether they're shopping for groceries, taking a stroll in the park, or just enjoying a coffee at home, being with them can provide various benefits.
For one, having someone to talk to can lower cognitive decline by reducing the effects of loneliness. Socialising can also help reduce the progression of dementia by improving memory and other brain functions. Plus, companionship support is known to improve the mood and quality of life of people living with dementia.
Support Services For People With Dementia
Although you can effectively look after family members with dementia on your own by following the tips provided in this article, there might be times when you feel like you need a helping hand. Fortunately, there are a variety of support services available that can help you provide the best possible care for your loved ones, such as those offered by Like Family.
Like Family is an NDIS-approved care provider that's dedicated to offering companionship support to the elderly and people with dementia in various regions such as New South Wales, Victoria, and Queensland. Our non-medical services are tailored toward accompanying NDIS members to help them carry out daily activities while promoting independent living.
Some of our support services include playing fun and engaging games, completing arts and crafts projects, performing household tasks such as gardening, cleaning the house, and doing the laundry, providing support during exercises, going grocery shopping, and preparing meals. We can also accompany people with dementia on outdoor adventures or social gatherings.
Our services are carried out by Like Family's support workers, who we call "Social Carers". To ensure that your loved ones have a great time, they can choose which Carer they would like to work with and what activities they would like to do together. Through Like Family's support services, you can be sure that your loved ones with dementia are being cared for in the best way possible. If you're looking for support services, sign up here and find a Social Carer near you.