People with a mental health condition may find it trickier than others to access a support worker. In fact, they were the last group to be included in the National Disability Insurance Scheme (NDIS).
This is due to a few factors. To get NDIS funding, you need to prove to the NDIS that your mental illness results in a psychosocial disability, and that your disability is permanent (which is much easier said than done). Plus, many people are unaware of what mental health support services are actually out there.
The good news is that anyone, regardless of age, ability or funding, can benefit from the help of a support worker to improve their mental health. You just need to know how to find a support worker, and what qualities to look for!
Here are 3 questions to consider when searching for a support worker for your mental health.
1. What type of support worker can help improve your mental health?
Before you rush into hiring the first support worker you find, have a proper think about what type of person you're looking for. Support workers in Australia vary in terms of skills, personality and experience with mental health conditions, so it's important you search for people who actually match your needs. Here are some factors to consider:
Qualifications and experience
Some support workers are qualified nurses or social workers, and may specialise in helping those with mental health issues like anxiety, depression and PTSD. They may refer to themselves as "mental health support workers". These people are great if you have complex needs or want mental health support in addition to the services you receive from professionals like psychologists.
However, you may be looking to improve your mental health by getting out in the community and participating in social activities. In this case, you may want a social support worker. Social support workers can assist with activities like playing sports, going to events, learning how to play a musical instrument, or doing meal prep together. They'll help you work towards your goals, build lasting relationships, and, best of all, have a bit of fun. Social support workers may not have mental health qualifications or experience, so make sure to ask if this is important to you.
Availability
Some people do support work on the side, while for others it's a full-time job! Check what days and times a support worker is available, and compare it with your own schedule. You may need to hire multiple workers if you need mental health support across multiple days. Plus, it doesn't hurt to have a back up!
Interests
It sounds obvious, but you should like the person you receive support from! This often comes from having shared interests and hobbies. If you love being outdoors, find a support worker who feels the same way. If you want to learn how to play the guitar, look for someone who can teach you!
Location
This is an important one. Ideally, you should be looking for support workers who live in your local area. They'll be familiar with the community, and can more easily arrange bookings at short notice.
Car access
Will your mental health support take place at home, or out in the community? If it's the latter, make sure your support worker has access to a car and a valid driver's licence. This will make outings quicker and much more stress-free! You'll find most support workers will indicate if they own a car on their profile.
2. Where can you find a support worker for your mental health?
Australia is home to hundreds of thousands of support workers, some of whom provide mental health support. So how can you find the perfect person for you? Here's how to start your search.
Speak to your GP or other health care professionals
Often, your doctor, local mental health service, psychologist or even physio will know a bunch of local support workers or NDIS providers. Look out for flyers in their reception area or ask for a recommendation during your next appointment.
Ask family or friends for recommendations
There's a chance one of your friends or family members has hired a support worker before, or knows someone who has. Don't forget to ask at your next social gathering!
Search the web
You can search for mental health support workers directly via Google, or go to the NDIS' Provider Finder site to view registered providers in your local area. There are also several Facebook groups where support workers may advertise their services. Not all NDIS providers and support workers provide mental health services (and if they do, they may not support those with complex needs), so make sure to ask before you sign up.
3. What should you ask a support worker before hiring them?
Some disability and mental health support providers offer "Meet and Greets", which allow you to meet a support worker before you make a booking. This can take place in person or over a video or phone call. It's highly recommended if you're looking for ongoing support!
A Meet and Greet will help you figure out if someone is the right fit for your needs. You can ask questions about:
Their qualifications and experience in providing mental health support
When they are available to provide support
Who will cover expenses, like public transport tickets or parking costs
How they can help you achieve your goals
If you can't arrange a Meet and Greet, ask these questions over email or an instant messaging service. The more info you can gather, the better!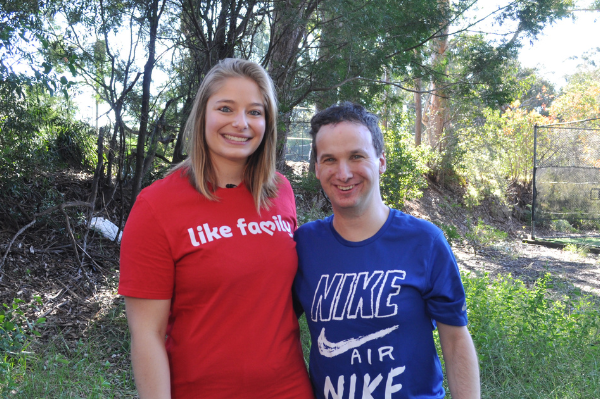 Find a support worker to improve your mental health with Like Family
Like Family is a proud NDIS registered provider that specialises in social and community support. We're on a mission to reduce social isolation and loneliness by connecting people in need with locals who care.
Our social support workers (who we call Social Carers) can give you a hand with all sorts of activities to improve your mental health. These include arts & craft, transportation, exercise, help with household tasks, and a buddy for social events. We cannot help you out with medical or personal care, or services that require the help of a mental health professional.
Join our community today to find a support worker near you, or reach out to our team at 1800 545 332 or hello@likefamily.com.au to discuss your needs. We're here to help!
This blog article is for informational purposes only, and is not intended to be a substitute for professional advice, diagnosis, or treatment.
If you need to talk to someone, please reach out to:
Lifeline: 13 11 14 or lifeline.org.au
Beyond Blue: 1300 22 4636 or https://www.beyondblue.org.au/
Kids Helpline: 1800 55 1800 or kidshelpline.com.au
Headspace: 1800 650 890 or headspace.org.au