April is Autism Acceptance (or Autism Understanding) Month in Australia. Its recent name change from "Autism Awareness Month" reflects the widely-held belief that "awareness" of autism is not enough — we must understand, accept, and celebrate the lived experiences of autistic people.
An estimated 1 in 70 people in Australia are on the autism spectrum, including some of our wonderful Members. One of the ways our communities can support autistic people is by creating sensory-friendly spaces.
What do we mean by "sensory-friendly"?
Autistic people think, feel and interact with people and environments in different ways to those who don't have autism. This means that everyday life can present huge challenges for autistic people. They may find sensory things like smells, sounds, lighting and crowds  overwhelming.
Fortunately, more people and organisations are creating 'sensory-friendly' and 'autism-friendly' spaces that are adjusted to attune to the needs of people on the autism spectrum. Public spaces, artistic spaces, even shops and supermarkets are making changes to help autistic people get the most out of their environment and enjoy participating in the community as much as everybody else. This may involve changes to lighting and reducing background noise.
This month's sensory-friendly events and activities
To celebrate Autism Acceptance Month, we've put together a list of sensory-friendly activities happening across Australia this month. You can do these by yourself, with a friend, or with a Like Family Social Carer. Let us know if there's any we missed!
Nationwide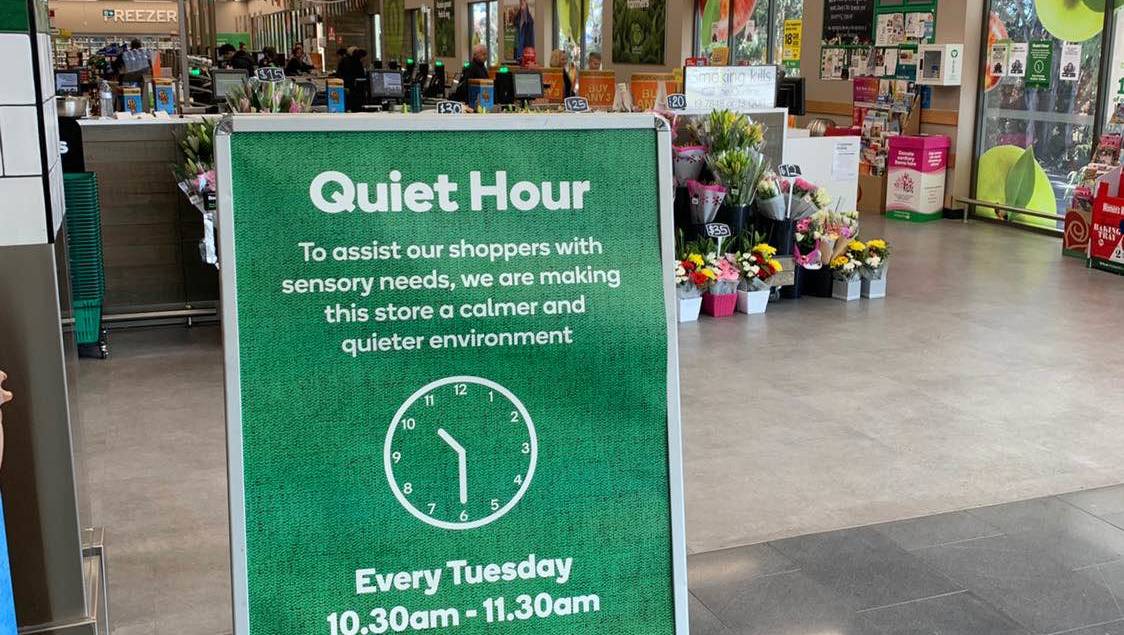 27 March - 3 April. Walk for Autism and Autism Spectrum Australia have created a free online walking event which means you can walk anywhere, time or place for 10,000 steps a day for 8 days while raising money to support children and adults on the autism spectrum.
4 April – Hoodie Up. Take part in #HoodieUp for Autism, a fundraiser by Amaze. Wearing a hoodie means someone with autism can block out bright lights and busy environments, helping to calm them.
Any day. Coles has introduced Quiet Hour across a range of their supermarkets. Woolworths is also offering Quiet Hour every Tuesday between 10:30-11:30am in participating stores which can be found on their website. Stores will dim their lighting and turn down the volume of registers and radios for an hour to make shopping easier for people on the autism spectrum.
Various days. If you're looking for something COVID-safe to do, check out Like Family's Virtual Activities. There's plenty of Activities to choose from, like dance, boxing, and art therapy. It's a great opportunity to learn new skills and make friends!
New South Wales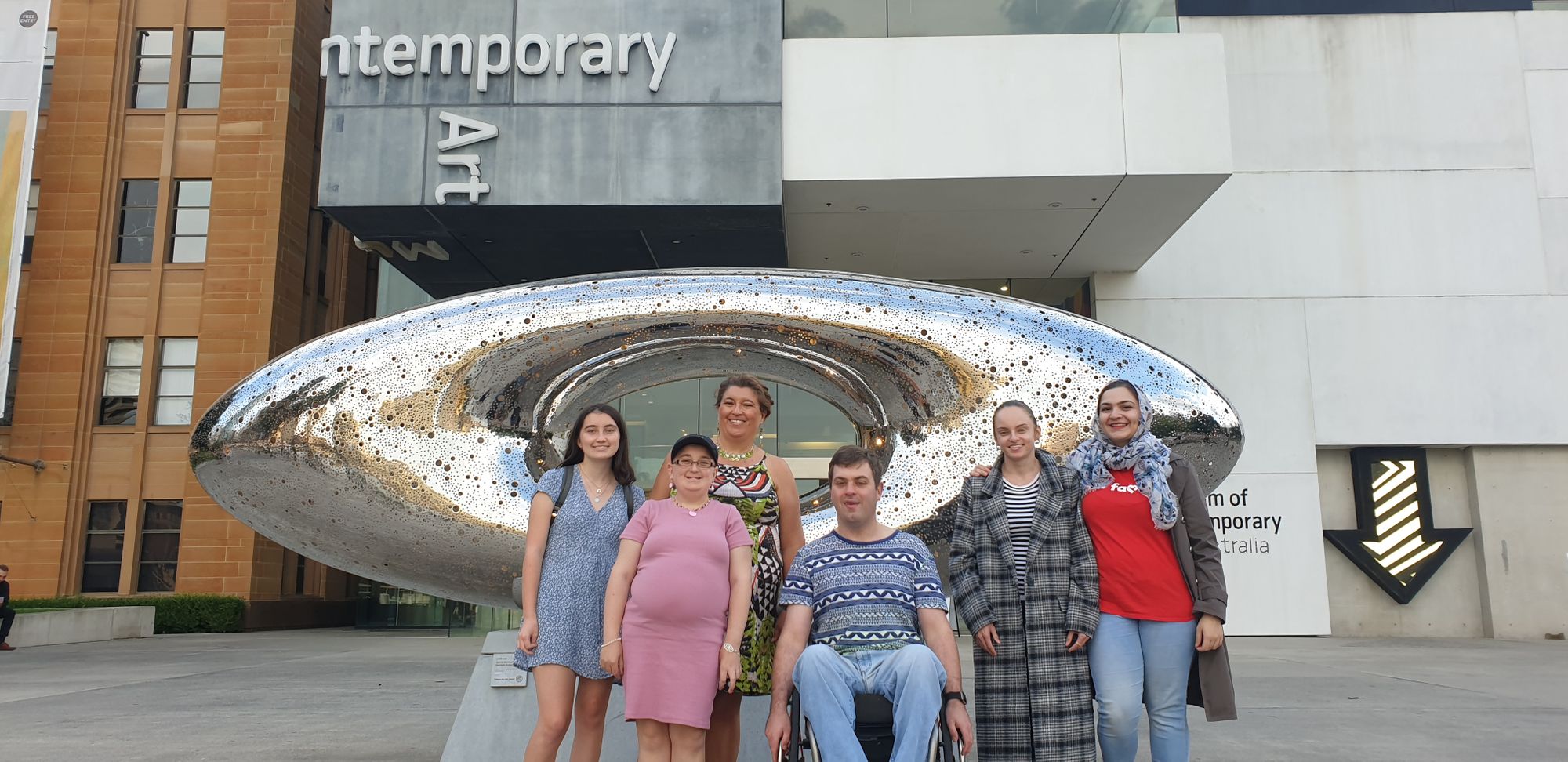 Any day. We Rock the Spectrum Kids Gym is judgement-free safe play gym space for children and their families based in Wetherill Park. Open all week, all year round.
9 April. The Australian Museum is hosting a Sensory-Friendly morning. From 8 to 10am, the Australian Museum will provide a reduced sensory, relaxed and supportive environment before the Museum opens to the public for the day.
9 April. If you live on the Central Coast, check out Inclusive Championship by One Culture at Niagara Park Stadium. A day of sporting activities for those living with a disability, there'll be pickleball, cricket, tennis, basketball and soccer. Like Family is a partner for this event, and will have a table there on the day. We hope to see you there!
9 April. For those living closer to Sydney, Inner West Disability Pride Day is a celebration of people with disability and a protest for their inclusion with music, dance, arts and crafts.
11 April. Autism-friendly gallery opening at MCA. Closed to the general public, this opening is tailored to children with hidden disabilities and their friends and family.
24 April. The Australian Maritime Museum are putting on Sensory-Friendly Sundays in Autumn for people on the autism spectrum to enjoy a modified environment.
Queensland
7,14, and 21 April. Enjoy low sensory hour at Redcliffe Museum where the noise and lights will be reduced so everyone can explore the museum and the history of the area and life by the seaside.
12 April. Come along to Empower Golf Australia's Try Golf Day at Oxley Golf Club. The free clinic is open to players of all abilities. You'll get to try the amazing ParaGolfer and other adaptive equipment.
14 April. Queensland Art Gallery & Gallery of Modern Art will be hosting a Low sensory event where visitors with autism, sensory sensitivity or disability can experience the exhibitions in a low sensory environment.
28 April. If you like the great outdoors, Autism Treehouse is running a Free Stand Up Paddleboarding event where kids aged 12-18 with autism can try stand up paddle boarding in a safe, inclusive environment.
Victoria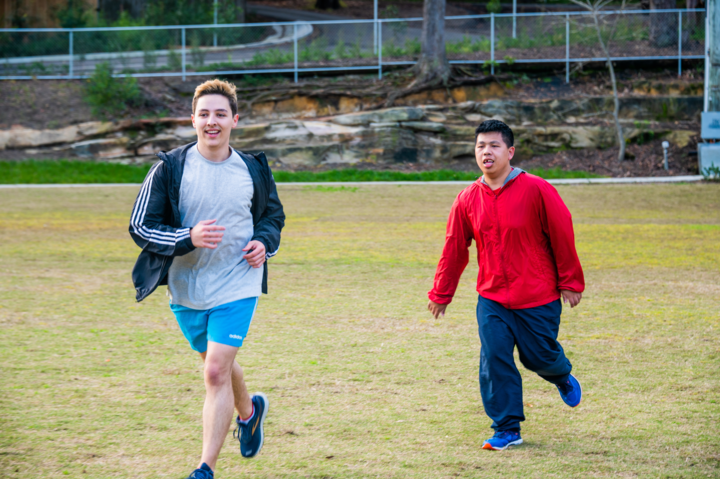 Any day. The Melbourne Museum call themselves the Autism Friendly Museum. You can explore the range of facilities they have to help children on the spectrum.
2 April. Perfect for the Easter holidays, Village Cinemas is hosting a sensory-friendly screening of "The Bad Guys", the brand-new animated blockbuster. Look for the SFF (Sensory Friendly Film) icon next to session times to see which cinemas and sessions are screening these.
10 April. Autism Awareness Walk Geelong is an annual event that aims to increase awareness of people living with autism in Geelong.  
10 April. All Abilities Come and Try Day at Boroondara Sports Complex is a fun day of accessible sport for people with disabilities and their families.
11, 20, 22 April. Solve-TAD is hosting a series of Inclusive Community Sports Days this month. People with disabilities and their families are invited to come and try a range of accessible and inclusive sports like archery, wheelchair rugby, and pickleball.
And for when you're out and about...Aspect (Autism Spectrum Australia) has recently introduced the Autism Alert Card which is designed to assist autistic people communicate their need for support to others in situations that might be challenging.
Book a sensory-friendly Activity with Like Family
Whether you have autism, live with someone who does or care for someone on the spectrum, we hope you've been inspired to get out and see what Autism Acceptance Month can offer.
If you're a Like Family Member and would like to attend one (or more) of these events, post an activity and we'll help match you with a great Social Carer. If you're a Social Carer, see if one of your regular Members would be interested in attending one of these events with you!
A note about language: this article uses identity-first language in line with the preferences of many autistic individuals and Australian organisations. We recognise that different preferences exist, and are deeply individual. If you'd like to learn more about language choices around autism, check out this great resource by AutismCRC.