Spring is finally here! It's time to grab your sunscreen and picnic blanket - and your umbrella if the forecast is right - and get both outdoors and indoors around your local area to enjoy what's on. If you're about to start school holidays or you're looking for something new to try, there are plenty of sporty and cultural events to choose.
The spring school holidays usually run from mid September to early October, though vary from state to state.
New South Wales: 24 September - 9 October
Victoria: 18 September - 3 October
Queensland: 14 September - 29 September
Read on to find out what you and your Social Carer or Member can do together this month.
Click a link below to view accessible activities in your area
1-30 September. The Sydney Fringe Festival is back and bigger than ever. From Newtown to Kings Cross, there are a tonne of theatre, comedy, music and dance events to choose from. The festival supports Companion Cards, and has an online guide outlining events aural and visual rating and whether they are wheelchair accessible.
24 September. One Culture will be running another Inclusive Championship this school holidays on the Central Coast. It's a great opportunity for people of all abilities to try sports like pickleball, cricket and tennis and make new friends. Plus, there will be free lunch!
25 September. Did you know that October is World Down Syndrome Month? Down Syndrome Australia is starting the festivities early with a Step UP! family fun day at the Royal Botanical Gardens in Sydney. It'll start off with a light walk around the park, followed by face painting, stalls and a picnic. If you can't attend on the day, you can also host your own event!
29 September - 9 October. The City of Parramatta is hosting 6 family fun days throughout the spring holidays. Each event is free to attend and will include live music, garden games, food stalls, and an outdoor movie screening of films like Sing 2 and Dragon Rider. All sites will have accessible toilets, and Max Ruddock Reserve will also have an access buggy.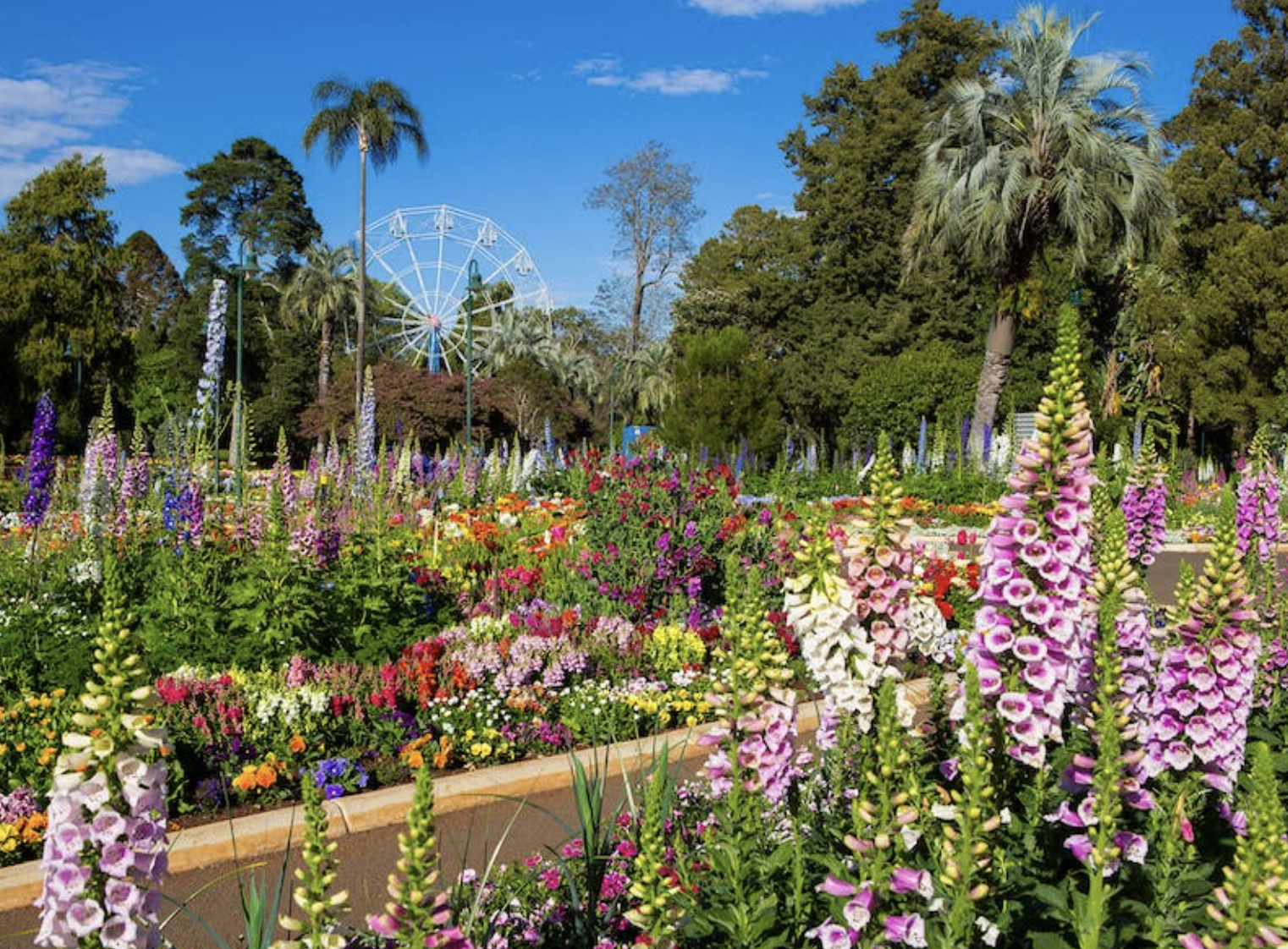 1-30 September. What better way to start spring than with a trip to the Toowoomba Carnival of Flowers? There will be orchid shows, rose gardens and a one day succulent fest, as well as food and wine tours. Most parks are wheelchair accessible (view this map for more details). Don't miss the famous Floral Parade on 17 September!
2-24 September. BrisFest 2022 is here! This international arts festival has something for everyone to enjoy—comedy shows, circus acts, interactive art installations, even dance workshops! You can view all a list of their accessible events here.
Various days. Did you know that Brisbane is home to over 40 parks with accessible and inclusive play facilities? They're great places for children with a disability to have fun and play alongside other kids their age. Check out the full list of parks here.
3-4 September. Village Cinemas is hosting another sensory-friendly film screening this September for autistic children and adults. You can catch Disney's new film Lightyear at their Geelong, Morwell, Karingal, Airport West, Southland or Knox cinemas. Book your tickets here.
11 September. The Museum of Chinese Australian History will open its doors to the public for free on 11 September. They'll be celebrating the Mid-Autumn Festival, a tradition that occurs when the full moon appears largest in the sky. There will be lantern-making workshops, mooncake-making demonstrations, and colouring-in stations for children. All the museum's exhibits are accessible, and there is an accessible toilet on the premises. Learn more about the festival here.
22 September - 2 October. Don't miss the Melbourne Royal Show this school holidays! There will be rides, shows by artists like The Veronicas, and (of course) a bunch of baby goats, lambs and ducklings to hand-feed. The Melbourne Showgrounds are fully wheelchair accessible, and you can rent a mobility aid. They also accept Companion Cards! Buy your Royal Show tickets here.
Book an Activity with Like Family
If you're a Like Family Member and would like to attend one (or more) of these spring events, post an Activity and we'll help match you with a great Social Carer. If you're a Social Carer, check if one of your regular Members would be interested in attending one of these events with you!
Not part of the Like Family community yet? Sign up here.