Independence can be defined as the ability to take care of your own needs and not rely on others for assistance. It covers a wide range of areas from everyday transport, cooking, running errands right through to control of decisions and social interaction.
Being independent can play a major role in someone's sense of happiness. However, it can become increasingly difficult to achieve as we get older or develop an illness, injury or disability.
If you or someone you know are struggling with doing things independently, here are some tips that might help:
Get to know yourself
Have a think about what independence looks like to you. Write a list of:
all the tasks and activities you would like to complete by yourself in future
new skills you would like to learn
places or events you would like to visit
Dream big! Nothing is off-limits if it is important to you or your loved one.
Then, choose a couple of tasks you think would be the easiest to accomplish first. Try it first with assistance if needed, before taking a more independent approach.
Remember to celebrate the small wins together. Knowledge is power, and it can also be helpful to research what resources, technologies and support networks are available to you in the community to help you take a step towards greater independence.
Take control
Choice and control are central to the NDIS. The scheme empowers participants to choose who, how and when they receive their supports in order to achieve their personal goals.
Often carers, family members and friends dominate control of situations and/or decisions in order to protect the people they love who need help. However, this can sometimes have the reverse effect when it means people feel they have no control over their own lives.
The more responsibility you can have over your own interactions and decisions, the more empowered and independent you will feel. This may also lead to your family and friends feeling more relaxed knowing what it is you want and knowing that you are in charge.
Be confident, patient & positive
The journey to independence won't happen overnight. Take small steps and be patient.
If you're helping a loved one become more independent, start by actively involving them in the decision-making process (rather than handing over all decision making in one go). Adopt an assertive, confident and positive attitude knowing that trying and failing is all part of the learning process.
Repetition is key
Routines and habits can be a source of comfort and assurance for someone with disability. It can be an anxious time to delve into something new.
If you are going to try something new, commit to a plan that involves repeating this activity each week so you can practice over time. Before you know it, it will feel second nature to you!
Increase your independence with Like Family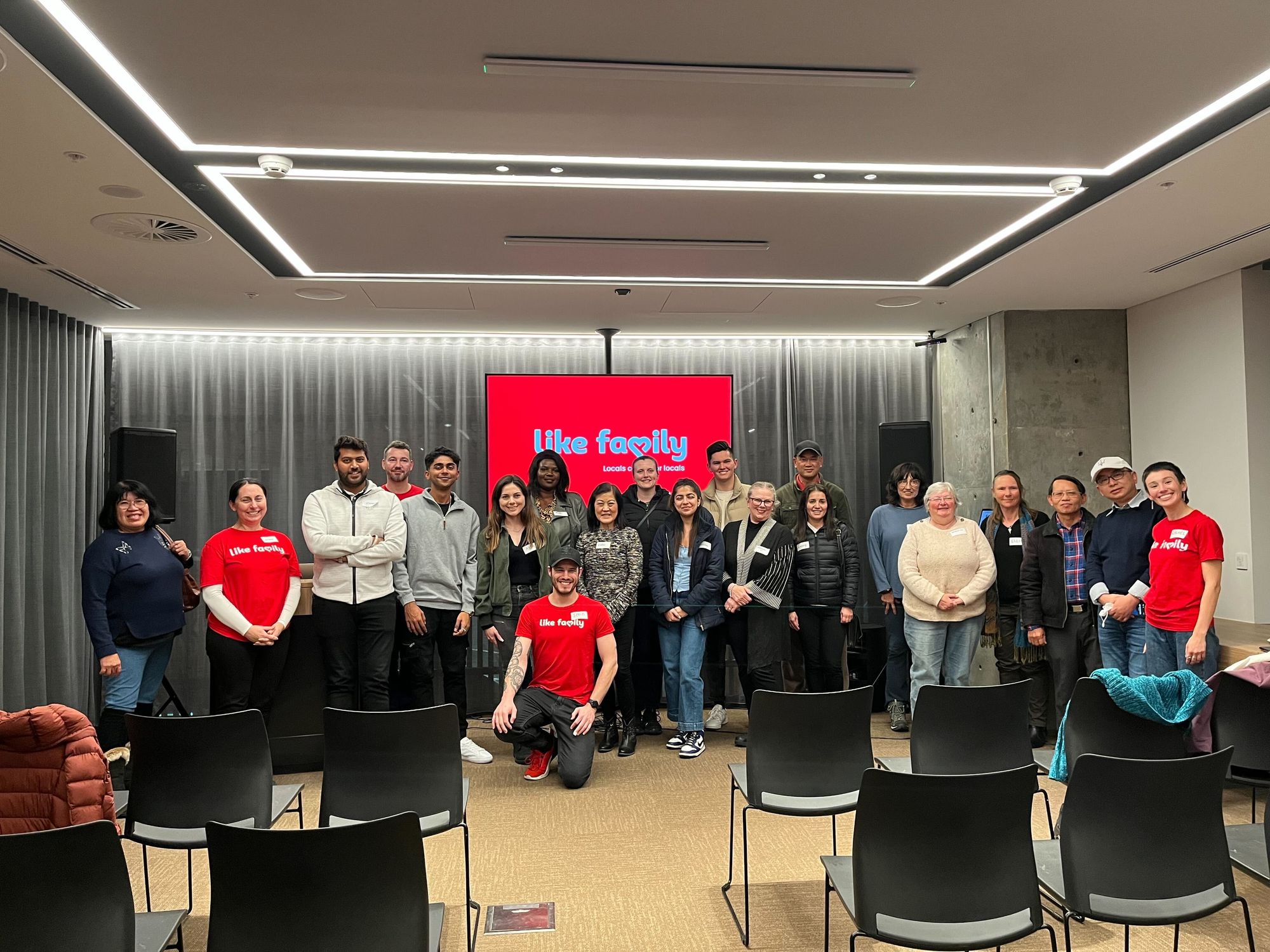 Is there an event you have your eye on and want to find a carer to accompany you? Or perhaps you have a loved one you would like to see getting out and about in the community more often?
If you live on the east coast of Australia, Like Family may be exactly what you are looking for. An NDIS registered provider with over 100 5-star reviews on Google, Like Family supports people who are unwell or feeling lonely due to ageing, illness or disability.
We help connect participants with compatible NDIS support workers based on age, location, experience, interests and more! Our support workers can help with a range of social and community support activities that promote independence, like grocery shopping, meal preparation, transportation and much more.
Sign up now to choose a support worker in your local area who has been vetted by the Like Family team and aligns with your interests.