Brrrr! Winter has arrived and with it, a whole bunch of new and exciting activities to enjoy. Whether you want to rug up and get out or stay cosy at home, there's a lot of fun to be had, even when the mercury dips.
For people with accessibility issues, getting out and about in winter might need a little extra thought. In the colder weather, older people or those with mobility issues need to be careful to stay warm, plan how to get home and make sure they take health precautions to protect themselves from the flu and Covid.
All the activities we're suggesting in our winter guide are accessible and safe, so people of all ages and abilities can enjoy them with friends, family or their NDIS-approved Social Carer. So, what are you waiting for, let's have some winter fun!
Click a link below to view accessible winter activities in your area:
Indoor activities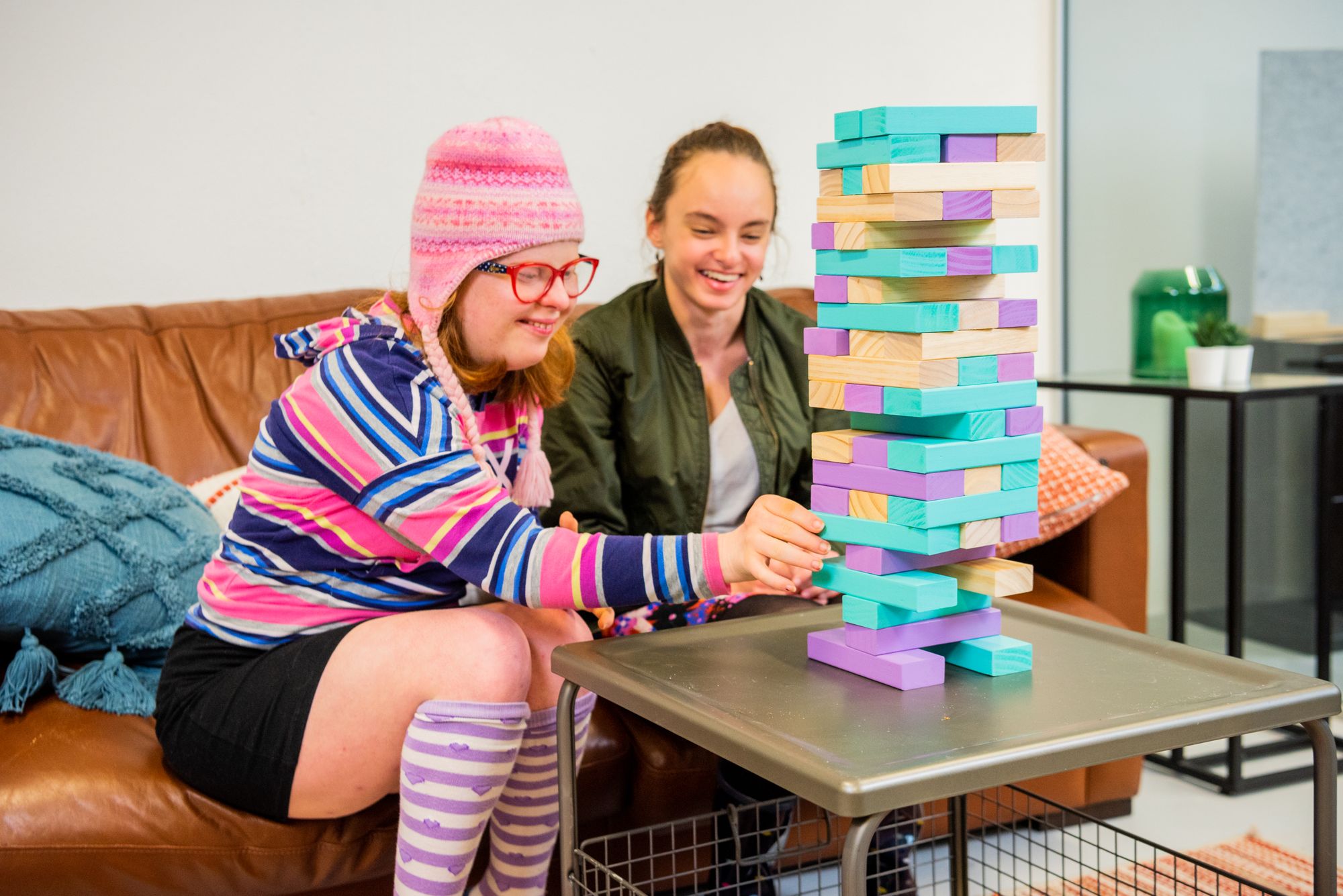 There are plenty of fun things you can do inside if you don't feel like braving the chill. From baking to board games to podcasts, winter is the perfect time to enjoy some indoor entertainment, learn a new activity or spend time with your friends.
Let's get in the kitchen
Yep, it's cold outside, so there's no better time to cook up a batch of your favourite soup. Hearty and healthy winter veg are seasonal and cheap and there are plenty of easy recipes on websites or from free supermarket magazines. And why not follow it with a tasty cake or some muffins. Your Like Family Carer can always help you shop, prep and cook a dish or a meal. There'll be some amazing smells coming from the kitchen this winter!
Tackle a new game or puzzle
Brush off the dust from those board games you haven't played since last winter and see if you can beat friends or family at your favourite. If you've got a friend who has the same game, you could even play virtually. You don't need to buy new, visit your local charity shop to see if they have any board games you haven't tried.
Or what about a jigsaw puzzle? Jigsaw puzzles are great to do on your own or with a companion and they're a great thing to leave and come back to. Find somewhere you can leave it out and it'll keep you guessing for hours. Target, Big W or Amazon will have a range of different size puzzles, or your local charity shop often has bargains. You could swap with friends too.
Binge time!
Netflix and other streaming platforms have never been so appealing as when the nights are longer and the days are colder. Grab your favourite snack and settle down to a film or binge a whole new series. If you're stuck for ideas, check out Common Sense Media. They have great film recommendations as well as peer reviewed movies, books, games and apps. Or check out free streaming services like ABC iview or SBS OnDemand for series, documentaries and movies. Don't forget to ask your Like Family Carer if they've got any recommendations!
Discover your inner artist
Painting might need a little bit of set-up but once you've got everything you need, it's hours of relaxing enjoyment with an amazing artwork at the end. You don't even have to be a natural, try a paint-by-numbers kit from Amazon or Eckersley's that comes with everything you need to produce your own masterpiece. Don't forget, inspiration is all around, from the fruit bowl to view from your window, or even a portrait of a friend, family member or pet.
Listen to a podcast
If you've never listened to podcast, winter is a good time to try one. Podcasts are recorded audio programmes that you can download from the internet, usually through the iTunes store (if you have an iPhone) or another podcast app (if you have an Android). Whatever your interest, there's bound to be a podcast about it and most of them are presented as a series, so once you find one, there'll be different episodes to listen to.
Have fun indoors with Like Family
If you're immunocompromised, recovering from Covid, feeling a little lonely or just don't fancy getting out, why not book a phone or video call with a Like Family Social Carer? You can exercise together virtually, play a game, or just have a casual chat. You can also join one of Like Family's virtual activities if you'd like to have fun with multiple people. We run regular dance groups, boxing groups, and a fortnightly games night.
Outdoor activities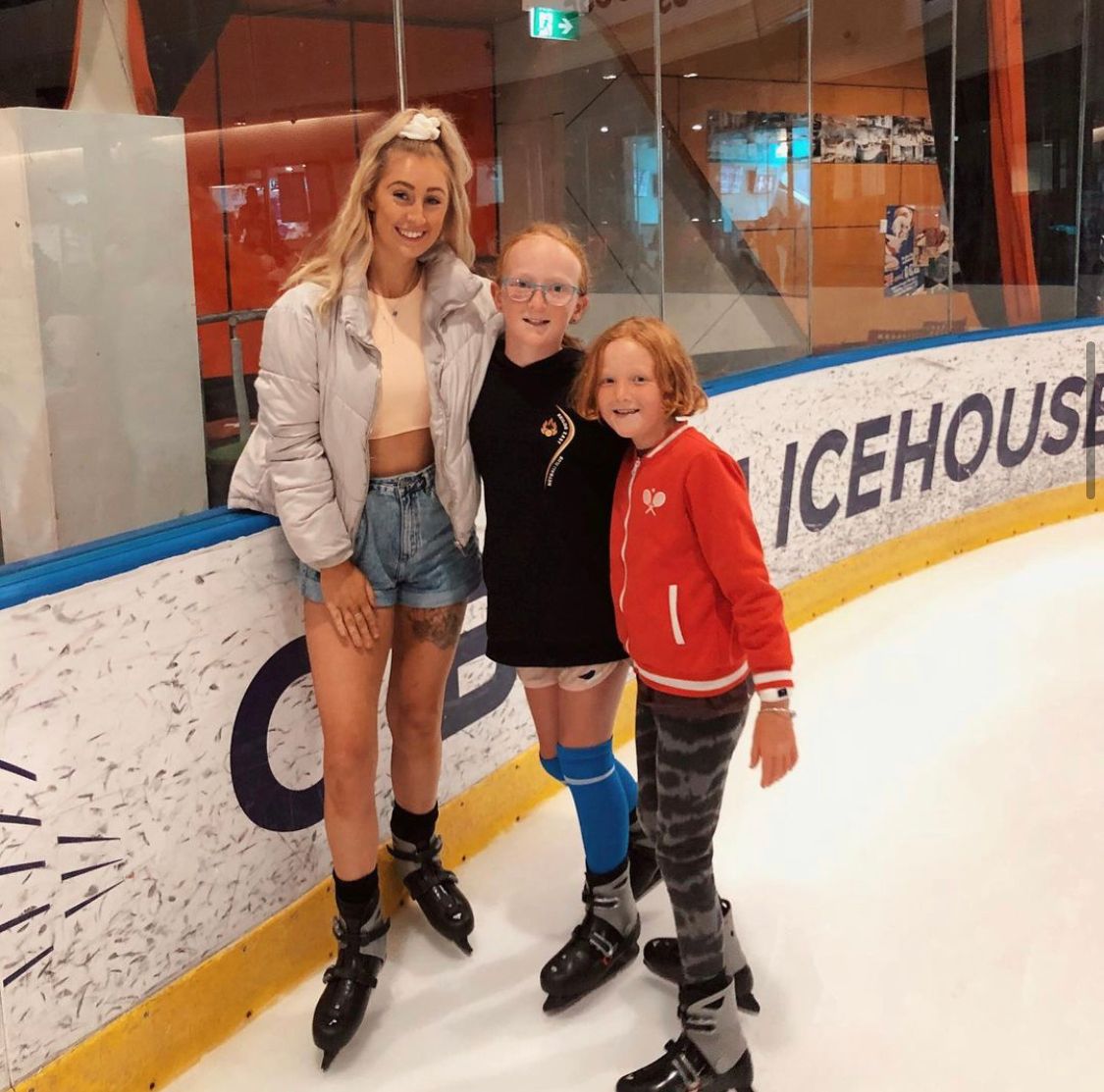 Want to get out and explore? Grab a coat and try some of the following activities with your Carer.
Museums and galleries
One way to get out and stay in at the same time is to visit a museum or gallery. With many larger museums or galleries offering accessible tours, it's worth finding out what the options are near you and what they have on offer. We've listed some below but get in touch with favourite and see what's on offer from exhibitions to workshops.
Around Australia, these are the big ones, but there are hundreds more to visit.
National Reconciliation Week
It's National Reconciliation Week 2022 (27 May-3 June) is themed 'Be Brave. Make Change'. Learn about our shared histories, culture and achievements and explore events happening around the country. Have a look and see if there's anything on near you.
Ice skating
It doesn't get more wintery than ice skating and believe it or not, there are plenty of locations across Australia where being in a wheelchair is no barrier! Here are some accessible ice rinks in your state;
The big screen
Select EVENT cinemas will be hosting special sensory screenings of the film Lightyear on 26 June. See if it's on at a cinema near you.
Dendy Cinemas host a sensory friendly screening once a month. This month it's on Saturday 25 June and the film is Pil's Adventure. Tickets and info can be found here.
NSW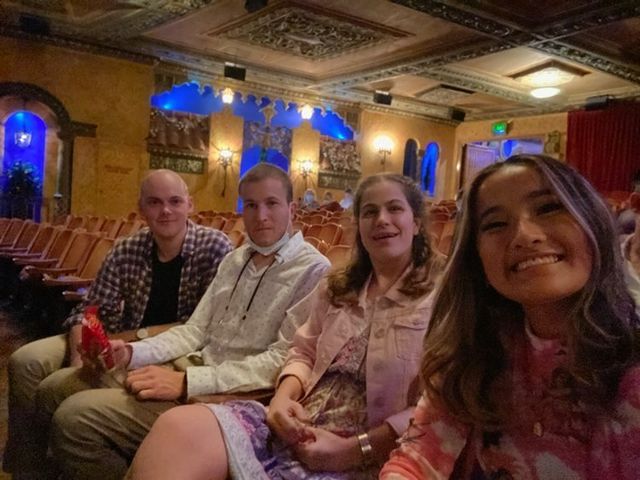 27 May to 18 June. Vivid Sydney is a spectacular winter light and entertainment festival that hosts dozens of events both indoors and out. The amazing lights bring the city to life and are free to wander round and enjoy. There are other activities on as well so check out them out here.
2 June. As part of Vivid, Liz Martin and Eliza Hull host Into the Space Between Notes at the Sydney Opera House. With wheelchair access and Auslan interpretation it supports disabled people in a musical environment.
10 June. Sensory Concerts at the Chapel Theatre in Tamworth is a series of high-quality concerts for children and adults with sensory and/or special needs to see and hear live music without feeling overwhelmed.
Until 13 June. The 23rd Biennale of Sydney is a platform for contemporary art and ideas of a thought-provoking nature from around the world. From installations to pop-ups and exhibitions, there are range of experiences, many of them free.
Any day. Visit one of the most iconic buildings in the world with a trip to the Sydney Opera House. Offering a range of access services, performances and dedicated accessible programs including recorded concerts you can watch online.
Various days. The classic show Mary Poppins is playing at Sydney's Lyric Theatre right through to July. With wheelchair access and companion options, you can enjoy a matinee or evening performance. Don't forget that choc-top!
Various days. The Capitol Theatre in Sydney is hosting the rollicking Moulin Rouge from 28 May right through the winter months. They have wheelchair access and Companion Card bookings and a Hearing Loop in some Stalls and Dress Circle seats.
And something for the diary – LOTS (Living on the Spectrum) Family Gala Day is on Saturday 10 September at Sydney Olympic Park. It's free with plenty of rides, food trucks, stalls and special appearances. Check out tickets here.
Queensland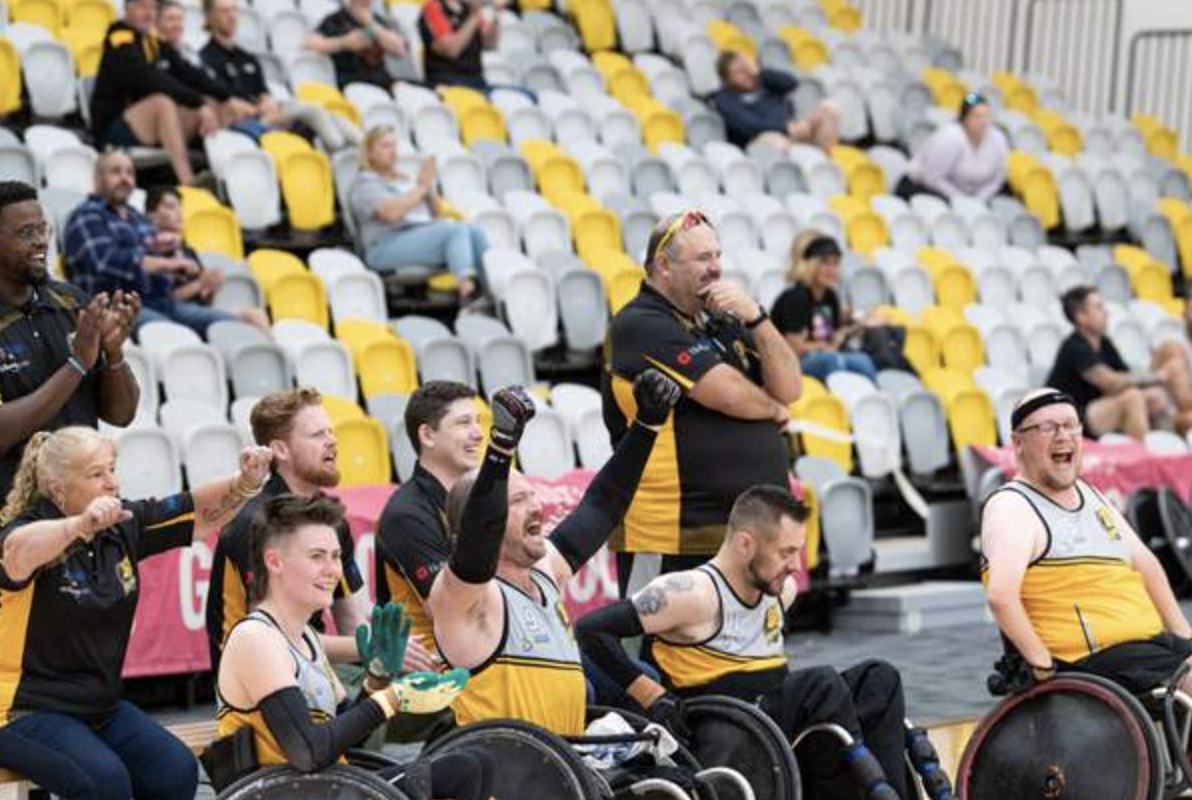 Any day. Located on the South Bank, the Queensland Art Gallery and Gallery of Modern Art offers customised tours for visitors with a disability including audio-described tours, and Auslan tours as well as a free art and dementia program. On selected days visitors with sensory issues can enjoy the gallery too. For information on events and accessibility, have a look here.
11 June. Enjoy a free screening of the Mary Poppins film at Beenleigh Town Square. Rug up with a picnic blanket and snacks or there'll be hot food there.
24-26 June. Watch the Wheelchair Rugby National Championship at the Gold Coast Sport and Leisure Centre. Fast-paced and exciting, you'll be on the edge of your seat watching these amazing athletes compete for the gold medal top spot.
26 June. There's a Family Fun Day for all you train and railway enthusiasts at Archer Park Rail Museum. If you can't make that date, the Workshops Rail Museum in Ipswich is hosting a Day Out With Thomas morning session for children with sensory and processing difficulties on 6th July.
Victoria
1-12 June. Rising is a nighttime arts, music and performance showcase in the heart of Melbourne. They'll have all kinds of experiences for people of all abilities to participate in and enjoy including Auslan, audio described tours, relaxed performances and accessible venues. Find out more here.
25 June. Come along to the Family Come & Try Day at Creswick. Run by People Outdoors, this a day where you can try accessible activities run at the camps for people living with disability.
27 June – 9 July. The Melbourne Magic Festival has a range of shows if you fancy being amazed and astounded with tricks and magic. They accept Companion Cards and has wheelchair access at the Hub.
Various days. Experience art at its most immersive at the Van Gogh experience at THE LUME in Melbourne. Whether you're familiar with Starry Night, Sunflowers and The Night Café or not, you'll never have experience Van Gogh like this.
Let's enjoy winter, together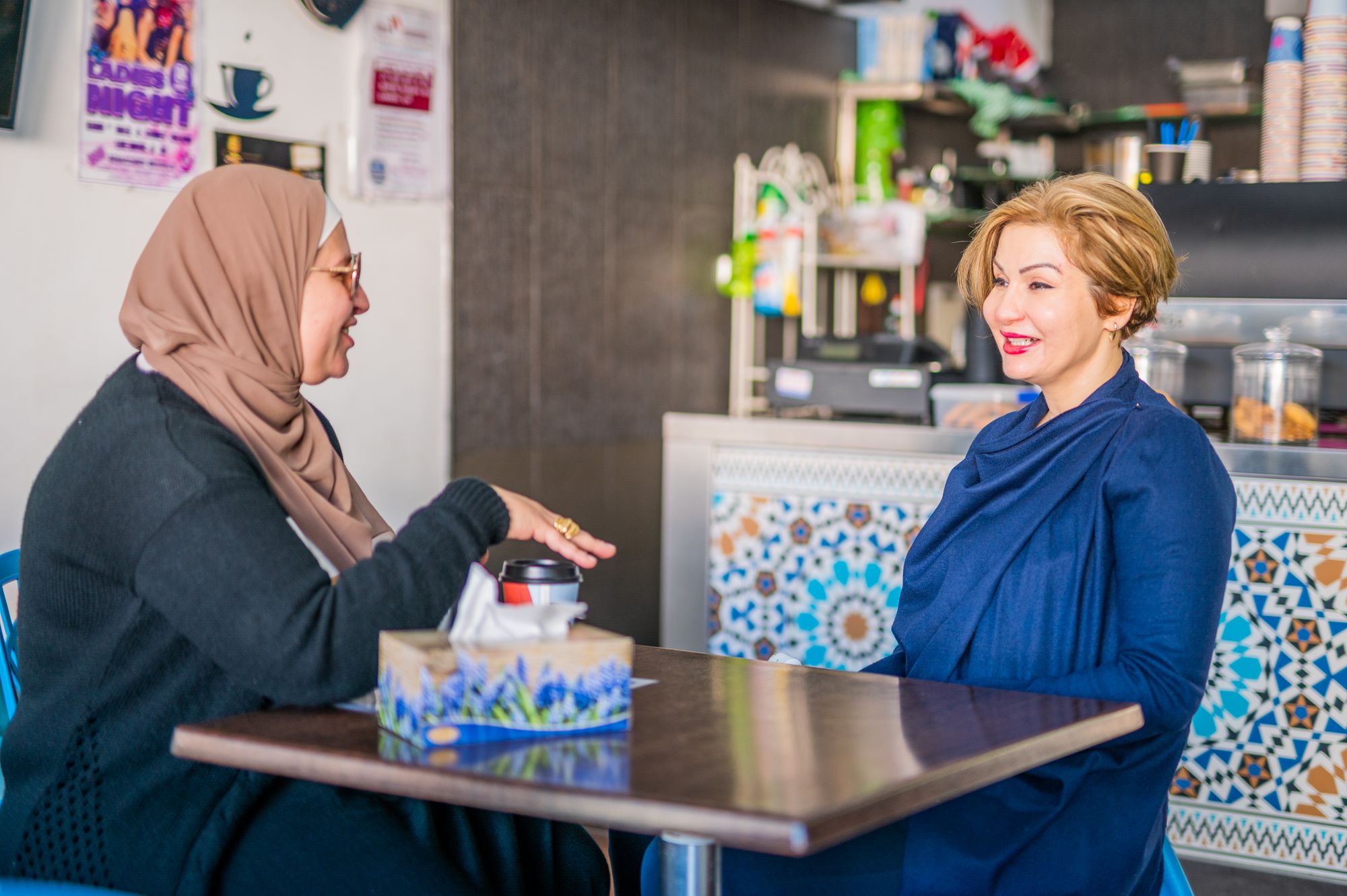 Although there's lots to do in winter, it can also be a lonely time too. If some friendly companionship would be just the tonic, our Social Carers are always on hand. Whether that's simply at home for a cup of tea and a chat, if you'd like to get out and about with a friend, or need transport and a companion, the options are truly unlimited.
If you're a Carer yourself, why don't you see if your members are interested in attending any of the events? And if you're not already a member, we'd love you to join our Family.
There's no need for winter to be lonely, we're Like Family after all.