July is here, which means it's time for school holidays, the FIFA Women's World Cup, and lots of winter fun. If you're picking your brains for disability-friendly activities to try this month, we've got your back.
Below is a list of our top 6 accessible events in Australia for July 2023. It includes everything from singalongs to your favourite Disney tunes, to magical Harry Potter balls, to an exhibition of life-size dinosaurs.
Many of them are wheelchair accessible, some have sensory-friendly sessions, and some are Auslan interpreted. If you would like more ideas for disability-friendly activities, just head to our Events page.
Now get your calendars ready to fill in with some of our favourite picks.
Disney on Ice Tour (VIC, QLD and NSW)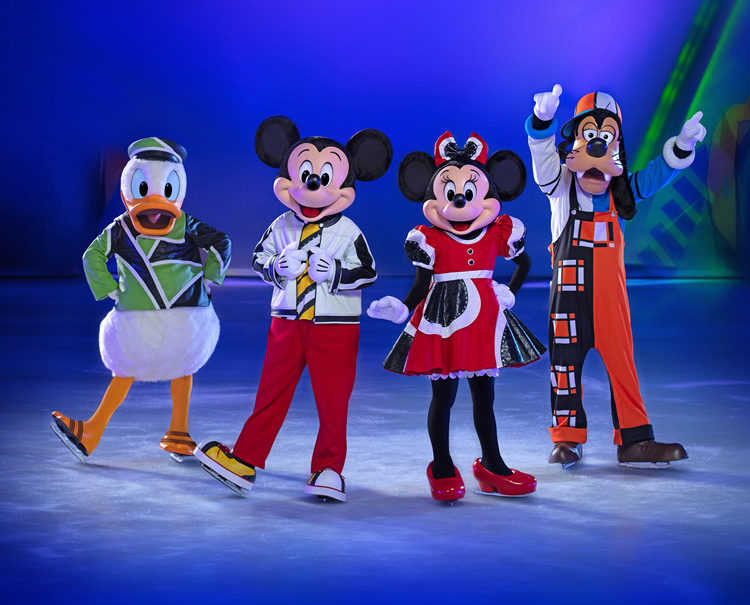 Sing along and celebrate 100 years of wonder with your favourite Disney characters. The Disney on Ice Tour features high-energy figure skating performances and acrobatics.
For the month of July, the show is coming to all major cities, including Melbourne, Brisbane, Sydney and Newcastle. This is definitely not one to miss, so grab your tickets before they sell out!
Auslan interpreters will be available for select dates, and accessible seating is available (contact the venues for more details). Keep in mind that some of the shows feature special effects, including strobe lights.
Harry Potter: A Yule Ball Celebration (NSW)
Calling all Potterheads! You're invited to the Yule Ball Celebration in Sydney from 7 July!
Inspired by the Triwizard Tournament, you are guaranteed to step into an enchanting world for the afternoon or evening.
Dance the night away and enjoy plenty of themed food and drinks, photo opportunities, or explore the merchandise markets. Each session is 2 hours, wheelchair accessible and held at Paddington Town Hall. Tickets are required.
Dreams of Benny Workshop (NSW)

Did you know there is a seal named Benny who rocks up to chill on the steps of the Sydney Opera House? Behind the cuteness, the Dreams of Benny Workshop explores Benny's adventures through movement, teamwork, and imagination.
This event has been created by Sarah-Vyne Vassallo and collaborators specifically for people with disability. You don't need any experience to attend—just an interest in movement and collaboration!
Ticket prices includes entry for a support worker. If you need someone to accompany you, check out interested Social Carers on our events page.
Lightscape Melbourne (VIC)
Missed Vivid in Sydney, or itching for more evening light adventures? Fear not, as Lightscape is happening right now at the Royal Botanical Gardens Melbourne.
Until 6 August, you can walk through a 2.1km garden trail with more than 100,000 lights, singing trees and a fire garden. Bookings required, and tickets are expected to sell out!
Relaxed, sensory friendly sessions are available for people who may be sensitive to light and sound. Mark your calendars for 5 July and 26 July if you'd like to join these sessions.
Moulin Rouge! The Musical (QLD)
Lights, camera, action! Moulin Rouge is coming to Brisbane's Lyric Theatre until 27 July. Featuring over 70 songs from the movie and other hits from artists like Adele, it will definitely be a musical to remember.
An Auslan interpreted performance will occur on 23 July at 3pm. The musical is recommended for 12 years and over and includes strobe lighting.
Dinosaurs of Patagonia (QLD)
Take a trip back in time at the Queensland Museum and face the world's biggest dinosaurs! The Dinosaurs of Patagonia exhibition is open from now until 2 October, featuring sixteen life-sized skeletons of dinosaurs from South America. If a bit of history, science and archeology is your thing, you don't want to miss it!
Queensland Museum welcomes guests of all abilities. The museum exhibits are wheelchair accessible and they accept Companion Cards for guest who'd like to bring a support worker. Noise cancelling headphones and Sensory Kits are also available.
Enjoy other free exhibitions throughout the museum while you're there!
Find a Like Family Social Carer to join your adventure this July
If you've filled up your social calendar for July and need a Social Carer (support worker), Like Family can help!
Our Social Carers can assist with a variety of social and community activities, like arts & craft, transportation, meal preparation, and a buddy for social events. They've all been rigorously vetted by our team, including obtaining an NDIS Worker Check, to ensure they're trustworthy and reliable.
Simply give our friendly Customer Care team a call on 1800 545 332 or email hello@likefamily.com.au and we'll find a Carer who matches your needs and interests.