and achieve your goals today!
---
Want to participate in the community and work towards achieving your goals & independence, while staying COVID-safe?
With Like Family's virtual group activities, you can safely
Make friends, learn new skills, and stay connected to the community while improving your physical and mental health
Get fit for summer with our exercise, dance, boxing, & yoga groups
Get creative and learn new life skills with our art therapy and meditation workshops
Work on your goals with like-minded members, and practice your new skills with your vaccinated Social Carer.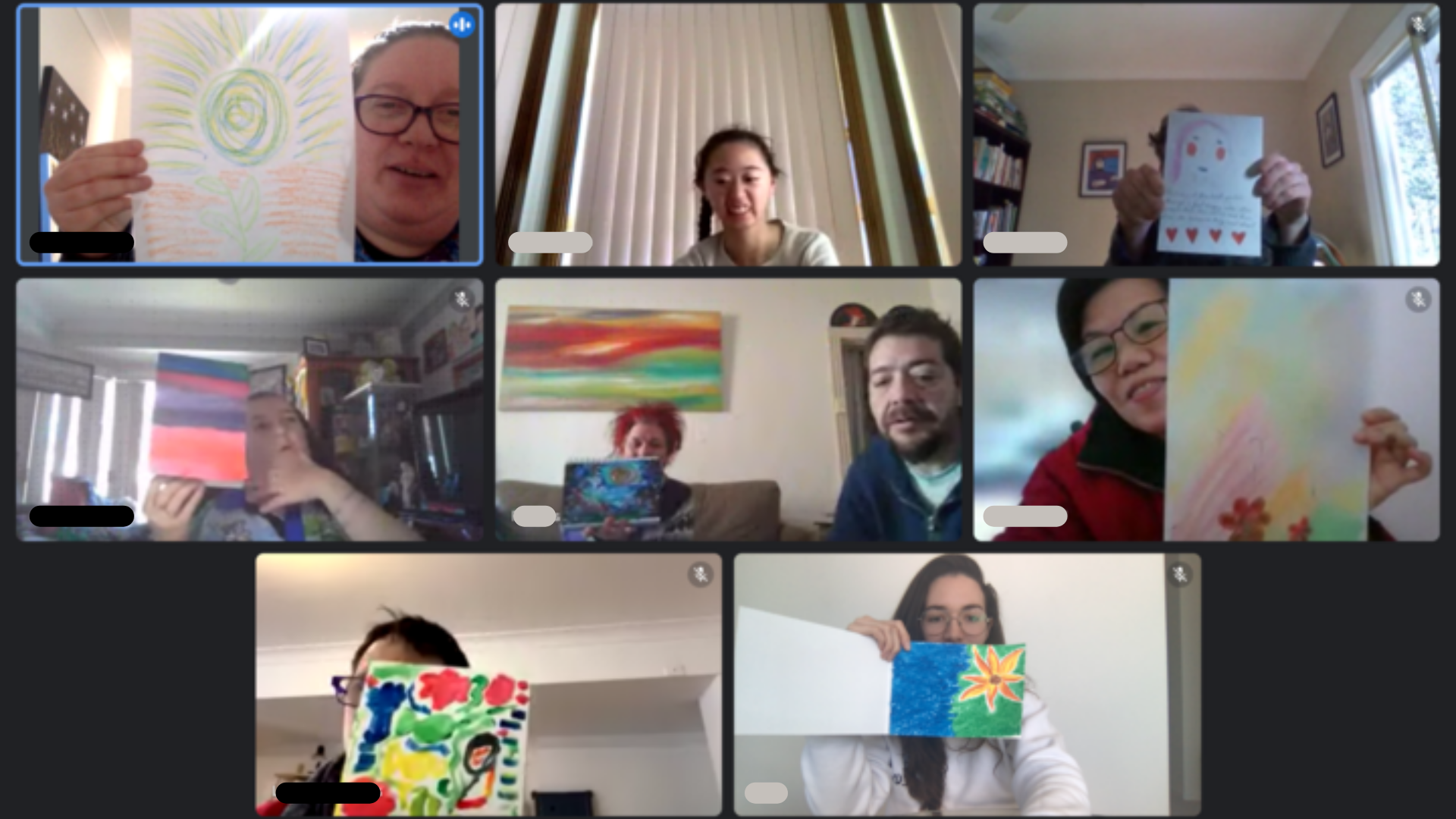 "Attending these online workshops has been a life saver for Lloyd. He's naturally nervous and always looks to mum for everything in life to make sure he's doing the right thing. But these online events have allowed him to be more independent without mum there and he genuinely enjoys it"
January 2022 Virtual Group Activities Calendar

Choose from 10 different workshops and group activities to suit your hobbies and interests. Hosted by our best Social Carers and Community Partners.
*All group class times are in Australian Eastern Daylight Time (New South Wales time). Our calendar will be updated as new activities come in.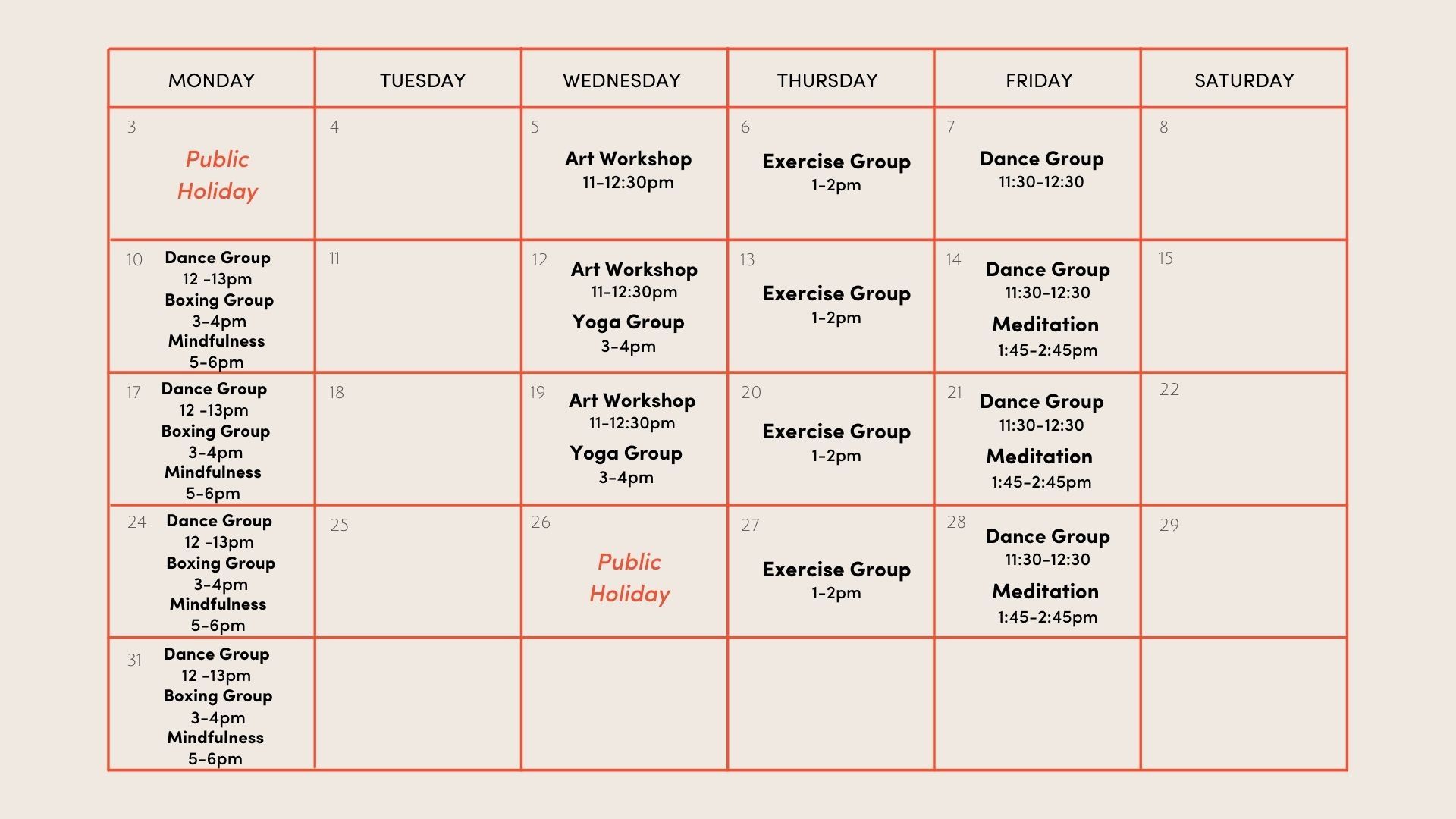 Sign up for our our Virtual Group Activities here!
Dance Class -  Stay fit, have a laugh, and learn some new moves!
Exercise Class - Break a sweat and stay active and strong.
Mindfulness & Self Acceptance - An interactive group exploration of ways to process and release emotions and achieve your goals.
Art Therapy Workshop - Work on goals, challenges, and build your strengths through your art and creativity.
Meditation - Learn about the importance of meditation and gratitude.
Boxing Class - Get fit and break a sweat with one of the most fun workouts out there. Boxing gloves or not, get your fists ready to throw some punches!
Yoga Class - Relax your mind and body, let go of all your worries and get into a meditative state.
Are you looking for an event or activity that we don't have on the list?  Send us an email at hello@likefamily.com.au and we'll make it happen.
Subscribe to our events mailing list to keep up to date.
Pricing
$46 per class.  Claimable under NDIS (same as our standard flat hourly rate).


Meet Some of Our Incredible Hosts
Here's what our community is saying about our Virtual Events
Thanks Like Family for the online events that you are running, they are truly wonderful!
It's the only thing that is keeping my son alive as he is struggling through lockdown
Kim loves the exercise classes and meditation that she did last week. Due to the lockdown it is a very lonely time for her. And tomorrow she is going to try dance.
I did my first session of the art therapy work shop and I enjoyed it. I wasn't expecting it because I don't have painting skills, so far so good.
Have questions?  Call our friendly team on 1800 545 332 or email us at hello@likefamily.com.au