If you are looking for an NDIS provider or are about to start the NDIS planning process, it's natural to have many questions. Navigating a multitude of rules, regulations, and technical jargon can seem overwhelming.
However, securing the NDIS support you need doesn't have to be challenging! Understanding the different ways to manage your plan and knowing the advantages of each option can help make the process smoother and more accessible for you.
Since 2016, Like Family has helped numerous Australians with disability to attain independence, develop new skills, and establish connections within their communities. To help you find the services and support you need, here are some of our top things to look for when choosing an NDIS provider.
In this guide, we'll take a closer look at:
What is an NDIS Provider
How to find the best NDIS Provider for you
Changing NDIS providers
Do you need to use registered NDIS providers?
What is an NDIS Provider?
An NDIS provider is a company or individual who offers support and services to people with disability under the National Disability Insurance Scheme (NDIS). The NDIS aims to assist people with disability to gain access to the resources and assistance they may need to live a fulfilling and independent life.
NDIS providers are registered and monitored to ensure they meet strict quality and safety standards. Every provider is dedicated to providing the very best services possible, and for building capacity through what they offer.
NDIS providers offer a wide range of services, like personal care, therapy, home modifications, and community participation opportunities to name a few.
How to find the best NDIS provider for you
If you're looking for an NDIS provider, it's important to choose one that can meet your unique needs and goals. With so many options available, it can be overwhelming to know where to start. But don't worry, we're here to help you navigate the process!
Here's how to choose an NDIS provider that can help you achieve your goals, all while providing you with high quality support.
Service offerings: alignment with funding & supports needs
When searching for an NDIS provider, it's important to start by looking at the services they offer to ensure that they can help you achieve your goals. For instance, if you need assistance with attending social events, you should look for a support worker who offers social support services and has their own vehicle.
To make sure you get the most out of your NDIS plan, it's essential to ensure that the services or products offered by a provider are funded in your plan. The NDIS provides funding for a wide range of services, but it's important to remember that not all services are covered. Therefore, before engaging an NDIS provider, you should check your NDIS plan to see which services are funded and the level of funding you have available to you.
Local availability: check if they operate in your area
Not all providers offer services in all locations, so it's important to ensure that the provider you choose can support you where you live. By choosing an NDIS provider that operates in your area, you'll have access to timely and efficient support — which can be beneficial in emergencies or for unplanned events.
One way to check if an NDIS provider operates in your area, such as Like Family, is to search for providers online. You can also contact your Local Area Coordinator to get a list of providers in your area. Additionally, you can ask for personal recommendations from family, friends, or support groups who may have experience with local providers.
Support worker standards: quality, diversity & availability
When choosing an NDIS provider, it's important to consider the quality, diversity and availability of their support workers. Quality refers to the level of training and experience that support workers possess, while diversity is about having a variety of support workers to choose from. Finally, availability is crucial to ensure that you receive timely and consistent support that meets your needs. Choosing an NDIS provider that values and invests in its support workers can help ensure that you receive personalised, effective, and all-around appropriate support that meets your needs.
Pricing & fees: affordability assessment
One of the most important factors to consider when choosing an NDIS provider is the cost of the services they offer. You want an NDIS provider that you can use your NDIS plan with and will deliver good value for money.
The NDIS has a document called the NDIS Pricing Arrangements And Price Limits, which outlines the maximum that the NDIS will cover based on the service the provider offers.
Reputation & trustworthiness: check reviews and reliability
When it comes to choosing an NDIS provider, reputation and trustworthiness are important things to consider. One of the best ways to evaluate an NDIS provider's reputation is by checking reviews from other NDIS participants who have used their services. Reviews can provide valuable insights into the quality of services, the level of customer support, and the overall experience of working with the provider.
Additionally, it's a good idea to consider the reliability of the NDIS provider. You want to make sure that the provider is trustworthy, transparent, and accountable. One way to assess reliability is by looking at the provider's track record, such as their experience in the industry, and their level of expertise in your specific area of need.
Customer service & technology: consider the quality of service
A provider's customer service can greatly impact your overall experience and satisfaction with their services. You want to choose an NDIS provider that has a customer-focused approach, meaning they are attentive, responsive, and empathetic to your needs. You can assess the quality of their customer service by looking at their communication channels, response times, and the level of support they offer throughout your engagement.
Providers who use technology to support their services can usually provide greater flexibility, convenience, and accessibility to service users. For instance, they may offer online portals for communication or a mobile app to make bookings on the go. Additionally, technology can support providers in tracking and reporting on participant progress, enabling them to adapt and refine services to better meet individual needs.
Brand values: do their values align with yours?
Some NDIS providers offer unique services that may better suit your individual needs. For example, you might prefer a provider who is involved in the LGBTQIA+ community, speaks another language, has a particular religious background, or has an affiliation with a specific organisation. Whatever it is you are looking for, it's important to discuss your preferences early on to ensure that the provider is the right fit for you.
Changing NDIS providers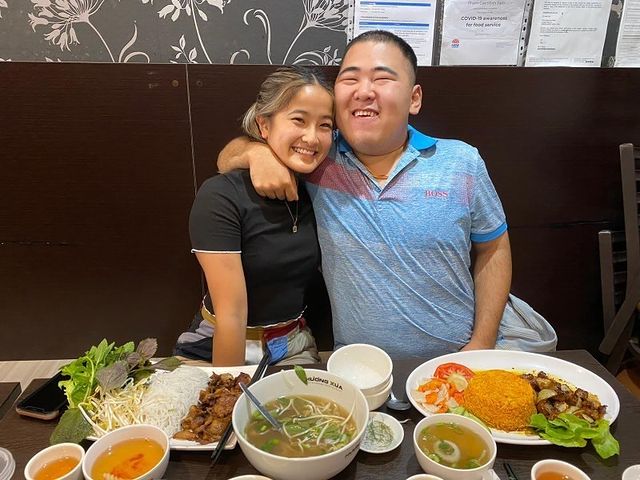 If you are considering leaving your service provider, it's important to check their termination policy in your service agreement. This will help you understand how much notice you need to give before making any changes.
Do you need to use registered NDIS providers?
If you're thinking about choosing an unregistered provider, you can often still use your NDIS funds for their services. However, the way in which you manage your plan will determine this. In total, there are three different ways that you can manage your NDIS funding and each comes with its own benefits.
NDIA managed. Also known as Agency funded, the NDIS manages your funding for you. In this case, you are unable to use unregistered providers and may only use NDIS registered providers.
Plan-managed. A third party, called a Plan Manager, helps you. Plan Managers assist with tracking your funds, paying providers for support, and sending you monthly budget reports. This option offers more flexibility, as you don't need to choose registered providers if you prefer not to.
Self-managed. You're in control of your own NDIS plan. With self-management, you can use both registered or non-registered NDIS providers. You'll pay for the service and then request reimbursement from your NDIS plan.
Wondering where to find the perfect NDIS provider?
If you're seeking a reliable and trusted NDIS provider, consider Like Family! We're a proud NDIS registered provider offering a wide range of social support services, including transportation, meal preparation, health & wellbeing, and a buddy for social events.
We're dedicated to matching participants with the right support worker based on location, interests, support experience and more. Search for a support worker on our website today or contact us at hello@likefamily.com.au