There's a federal election coming up! It's time to vote! Australia goes to the polls!
But hang on, what does that all even mean? And more importantly, what does it mean for you or anyone you care for who lives with a disability, illness or injury?
Can everyone vote? Do you have to vote in person? Are all polling places wheelchair accessible? What if you need help voting?
These are really important questions. And with election day just around the corner, now's a great time to get some answers.
Who can vote?
Voting is compulsory in Australia for all citizens aged 18 and over. That's right—you must vote. But more importantly, it's your democratic right to have a say in choosing who will be next in government. If you're eligible to vote but don't, you'll be fined. You can check your enrolment details here.
What if you have a disability?
In Australia, people with an intellectual or physical disability, an illness or injury all have the right to vote, just like everyone else. But some people may need support to understand the process and to get to and from a polling place.
The AEC has put a range of accessibility measures in place to ensure everyone can vote and that people living with a disability aren't disadvantaged from participating in the electoral system.  
How can you vote?
There are several ways to vote; at a polling place on or before election day, by mail, telephone or mobile polling station.
Vote at a polling place
If you want to vote in person, the AEC has an accessibility rating system on their website that will show which polling places near you have wheelchair access. Some places, like residential aged care homes, will have their own polling station. You can book a Like Family Social Carer to get you to and from a polling place on the day.
Vote by post
If you're immunocompromised, have sensory needs, gotten COVID, or are unavailable to vote on election day, you may be unable to go to a polling place.
Luckily, there's an option to vote by post, but you'll need to apply to do this by May 18. The AEC will then send you ballot papers in the mail so you can vote from the safety of your home.
Vote by phone
Voters who are blind or have impaired vision can cast their vote from home over the phone. The AEC have a dedicated phone service that allows people to cast their vote in secret. To register for a telephone vote, you should call the AEC on 1800 913 993. You can learn more about telephone voting here.
Can you get help voting?
Elderly Australians, people with a disability, non-literate people, and people from culturally and linguistically diverse backgrounds can seek help with voting. You're allowed to nominate someone to assist you a friend, relative, or a party worker.
In addition, the Australian Electoral Commission has a wide range of easy 'explainer' guides available to read or listen to that cover topics like how to vote at a polling place and how to vote by mail. These won't tell you who to vote for, just the process involved to help you complete your vote.
The AEC will also provide lists of candidates for the federal election in accessible formats including braille, audio and large print.
Need a hand getting to a polling place? Like Family can help!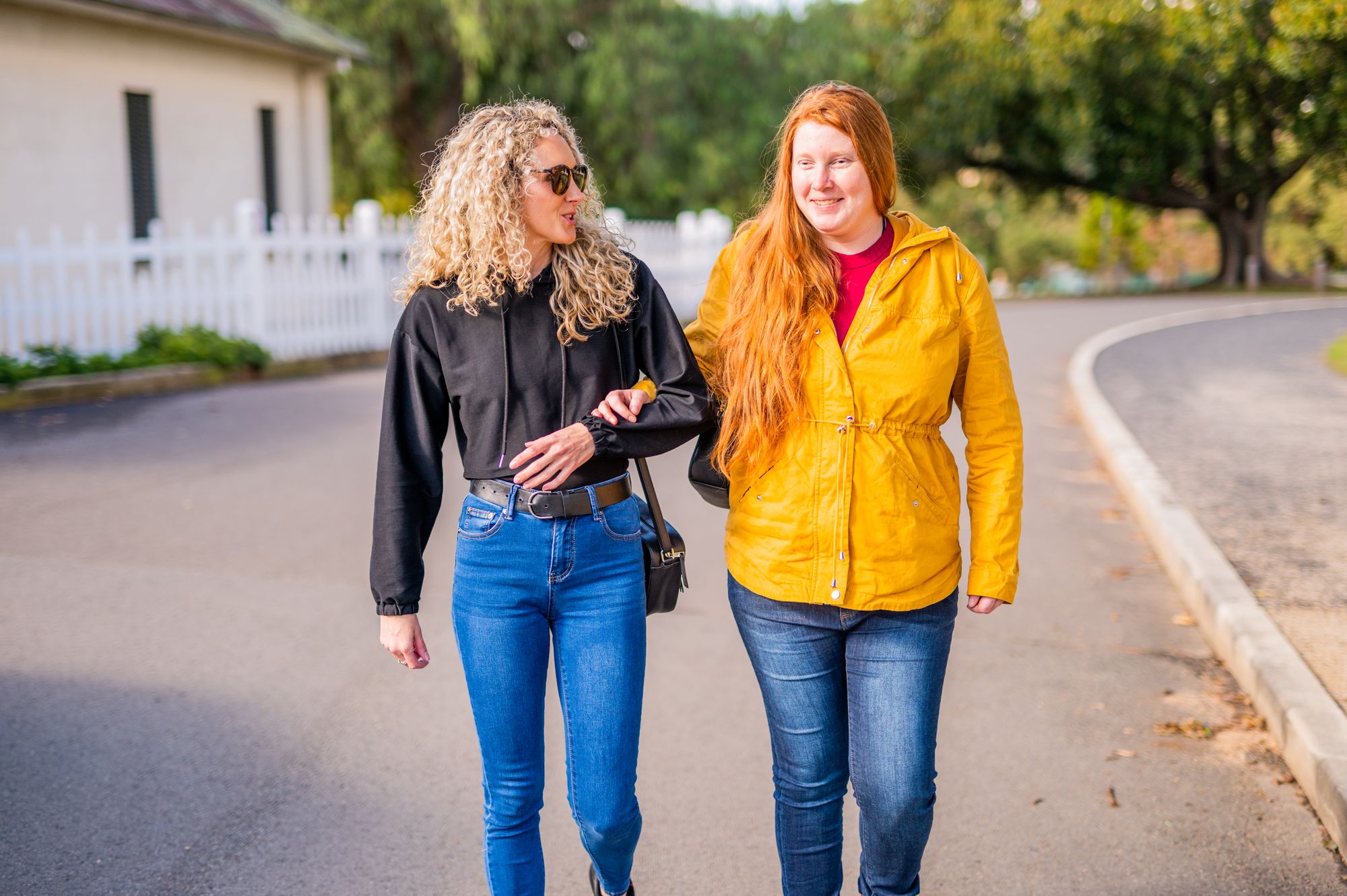 At Like Family, we take our responsibility as Carers very seriously, and that includes helping people to vote. So, if you want to get out and make your vote count, you can count on us!
If you need assistance getting to a polling place, Like Family Social Carers can transport you to and from a venue. Just head to our website to create an account (if you're not a Like Family member) then post an activity.
You can reach our Customer Care team on 1800 545 332 or hello@likefamily.com.au if you have any questions or need a hand finding a Carer. Just don't leave it until the last minute to make a booking!