Social and leisure activities play an important role in the lives of people with disability. They can help them to maintain a healthy and active lifestyle, build relationships, and experience new and exciting opportunities.
As more organisations focus on making their facilities and services accessible and inclusive to all, adults with disability today have more activity options than ever before, from sports and exercise to cultural events and travel. In this article, we'll explore 10 of the best social and leisure activities for adults with disability to enjoy.
1. Swimming or Water Sports
Swimming is a great form of exercise for people with disability. It provides an excellent cardiovascular workout while also being low-impact and easy on the joints. Many local swimming pools and community centres offer accessible swimming facilities and adapted swim programs like therapeutic swim programs, and water aerobics. For those who are interested in more challenging water sports, such as scuba diving or kayaking, there are also organisations that offer adapted equipment and training.
2. Horse Riding
Horse riding can be one of the most rewarding activities for adults with disability, providing a sense of freedom and empowerment as well as physical and mental benefits. Many equestrian centres offer adaptive riding programs that cater to individuals with disability, including those with physical, intellectual, or sensory impairments. These programs use specialised equipment and techniques to help riders develop strength, balance, and coordination.
3. Accessible Camping or Caravanning
Camping and caravanning can be a wonderful way for adults with disability to enjoy the great outdoors, get close to nature, and experience new environments. With advances in accessible camping and caravanning, adults with disability now have a wide range of options for exploring the wilderness, including accessible campsites, adaptive recreational vehicles, and specialised equipment and gear.
4. Visiting a Zoo or Aquarium
Visiting a zoo or aquarium can be fun activities for adults with disability, providing opportunities to learn about animals and the natural world. Many zoos and aquariums today are designed with accessibility in mind, offering ramps, elevators, and other adaptations to make it easy for disabled visitors to explore the exhibits. Some like Taronga Zoo also run access days for visitors with autism to explore the exhibits in a safe and quiet environment.
5. Art or Music Classes
Art and music classes can provide a wonderful creative outlet for people with disability, helping to develop fine motor skills, hand-eye coordination, and self-expression. Many community centres and cultural organisations, like Coburg Library, offer accessible art and music programs, including adapted lessons and workshops that cater to people of all abilities.
6. Adaptive Sports
Adaptive sports are a great way for adults with disability to stay active and engage in friendly competition. With the popularity of wheelchair basketball and wheelchair rugby on the rise, there are now more opportunities than ever for people with disability to get involved in these exciting and fast-paced sports. Adaptive sports are specifically designed to accommodate people with disability, allowing them to participate in physical activity and competition, regardless of their abilities.
Here are some of the main adaptive sports for people with disability:
Wheelchair Basketball
Wheelchair Rugby
Wheelchair Tennis
Para-Athletics
Para-Cycling
Para-Equestrian
Sitting Volleyball
Goalball
Boccia
Adaptive Snow Sports
7. Sailing
Sailing can be a thrilling and challenging experience for adults with disability, providing opportunities to develop navigation and teamwork skills, as well as enjoy the beauty of the open water. Many sailing organisations now offer accessible sailing programs, including adapted boats and equipment, as well as specialised training and instruction.
8. Theatre, Film or Other Performing Arts
Theatre, film, and other performing arts can provide a wonderful escape from the everyday, and a chance to experience new stories and perspectives. With the growing popularity of accessible performing arts, people with disability now have a wide range of options for enjoying live performances, from mainstream productions to more niche and alternative events.
9. Accessible Guided Tours or Excursions
Accessible guided tours or excursions can be a wonderful way for adults with disability to experience new destinations, cultures, and perspectives. Whether it's exploring a historic city, visiting a national park, or taking a scenic drive, accessible tours and excursions offer the opportunity to see the world in a whole new way. With a growing focus on accessibility and inclusivity, there is now a wide range of options for individuals with disability, including guided tours, accessible transportation, and specialised equipment and adaptations.
Find The Right Support at Like Family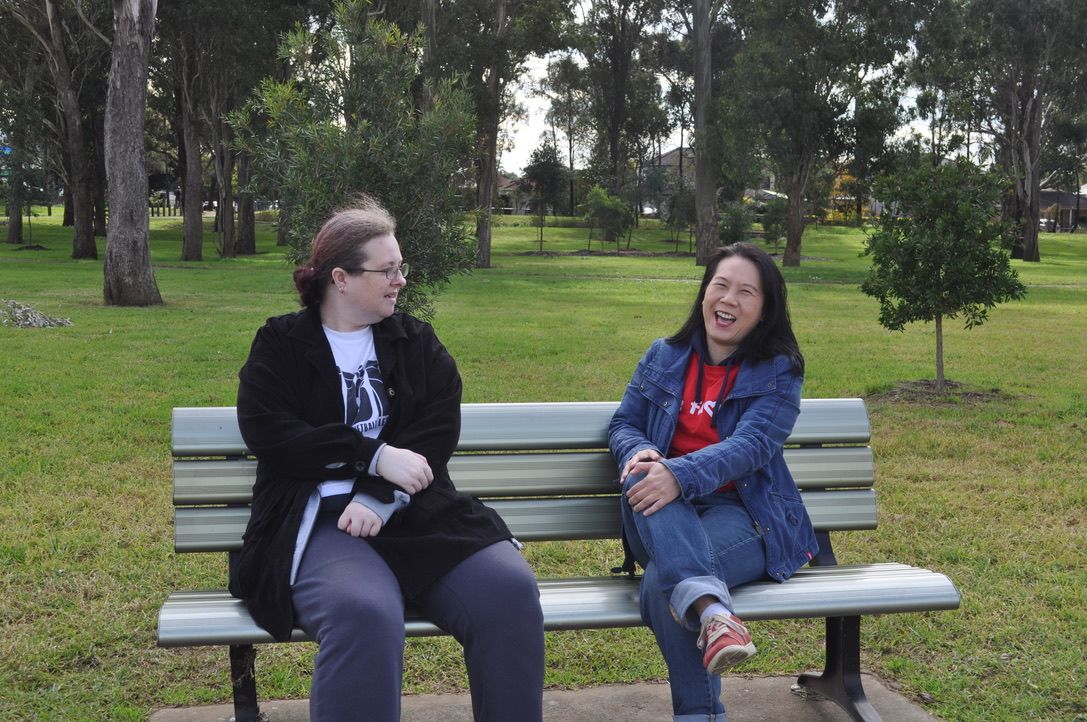 The above 9 activities are just a small selection of the many social and leisure activities that adults with disability can enjoy. Whether it's getting active, trying new things, or simply having fun, there is something for everyone.
If you're looking for support or companionship to enjoy social and leisure activities, Like Family can connect you with NDIS-registered support workers with similar interests and hobbies. Contact us today to learn more about our services and how we can help.