This week is National Carers Week, a time to acknowledge, celebrate and appreciate the 2.65 million unpaid Australian carers who look after friends or family who need assistance due to disability, illness or ageing. But who is caring for the carers?
While many carers find great joy and rewarding aspects of the support they provide, respite care is a way to provide a short-term break for caregivers of children or adults. This respite care can be either planned or emergency temporary care. Here are some of the advantages of respite care for primary carers:
A Much-Needed Rest
Perhaps the most obvious advantage, respite care provides a short-term or time-limited break for unpaid caregivers. Everyone needs a rest sometimes, especially as caring for someone else (as well as yourself) can be physically and mentally draining day after day. It's important to take a breather and ensure you are in a positive state of mind, relaxed and stress-free. It can also provide some extra time to prepare a healthy meal for yourself and time alone to exercise, so you can feel physically healthy, recharged and full of energy.
Time to Run Your Errands
In our fast-paced modern society, to-do lists tend to grow quite quickly with very little time to complete them. It can be stressful, especially when there are definite deadlines such as registering your car. Respite care allows caregivers some valuable time to run errands, complete chores and get your life in order.
Peace of Mind
Introducing externally-sourced care and the process of having to find a carer or disability support worker can seem daunting for the person who needs care, the primary caregiver as well as the wider family. However, families can have peace of mind when taking a break, in the knowledge that their family or friend is being cared for by a vetted local, someone who is trustworthy, reliable, skilled and has personal interests which are similar to the loved one who requires extra assistance.
An Opportunity for Your Loved One to Interact with New People
When your loved one becomes more comfortable interacting with others, they can potentially become less dependent (from an emotional perspective) on their primary carer. Like Family matches the needs and interests of each Member to the Social Carer most suited towards those needs. Whether the person who needs care is a movie buff, or a sporting fan or loves arts and crafts, finding a Social Carer with similar interests means that passions for a particular interest or hobby are shared together, allowing for genuine companionship.
An Opportunity for Your Loved One to Learn New Skills
One added bonus of respite care is that our Social Carers have skills they are willing to share in order for others to acquire new skills such as enhancing independence, confidence, improving speech, sports, cooking and technology use to name a few! Social Carers understand the importance of reaching goals, and helping people reach their goals is one aspect they find most rewarding in their role.
Are you or a loved one in need of respite care?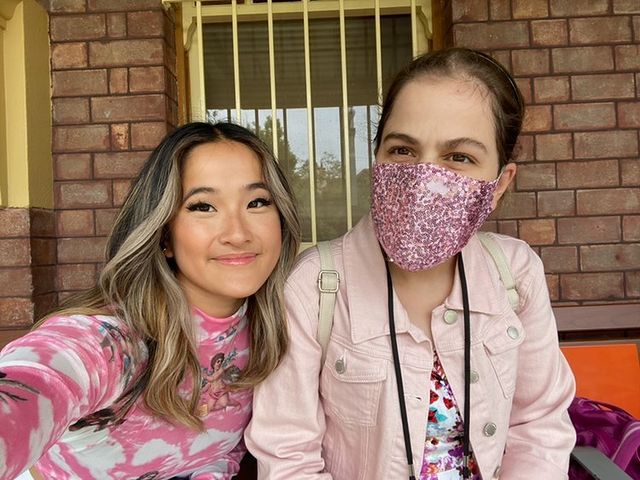 Like Family provides respite care for families and primary carers in NSW, QLD and Victoria. An NDIS registered provider, Like Family is on a mission to improve wellbeing, build relationships and independence through personalised non-medical care. Sign up now to choose a Social Carer in your local area who matches the interests of the person you care for, and who has the skills you need.