Vivid 2023 is set to be one of Sydney's top winter attractions, and for good reason. The annual festival features everything from spectacular light installations to musical performances to (for the very first time) food experiences. There's truly something for everyone!
This year's theme is "Vivid Sydney, Naturally". It will explore our connection with nature and how it can help nurture and heal us.
Vivid 2023 will take place from Friday 26 May - Saturday 17 June, and span 8.5km from Circular Quay to Central Station. Whether you choose to venture out to Darling Harbour or The Rocks, there will be plenty of music and food to fuel your night.
Vivid Sydney is all about accessibility and inclusion, so people of all ages and abilities can enjoy their night in a safe and inclusive environment. All the installations are wheelchair accessible and have QR codes for audio descriptions.
Here are our top accessible picks for Vivid 2023 that you can enjoy with your Like Family Social Carer or Member: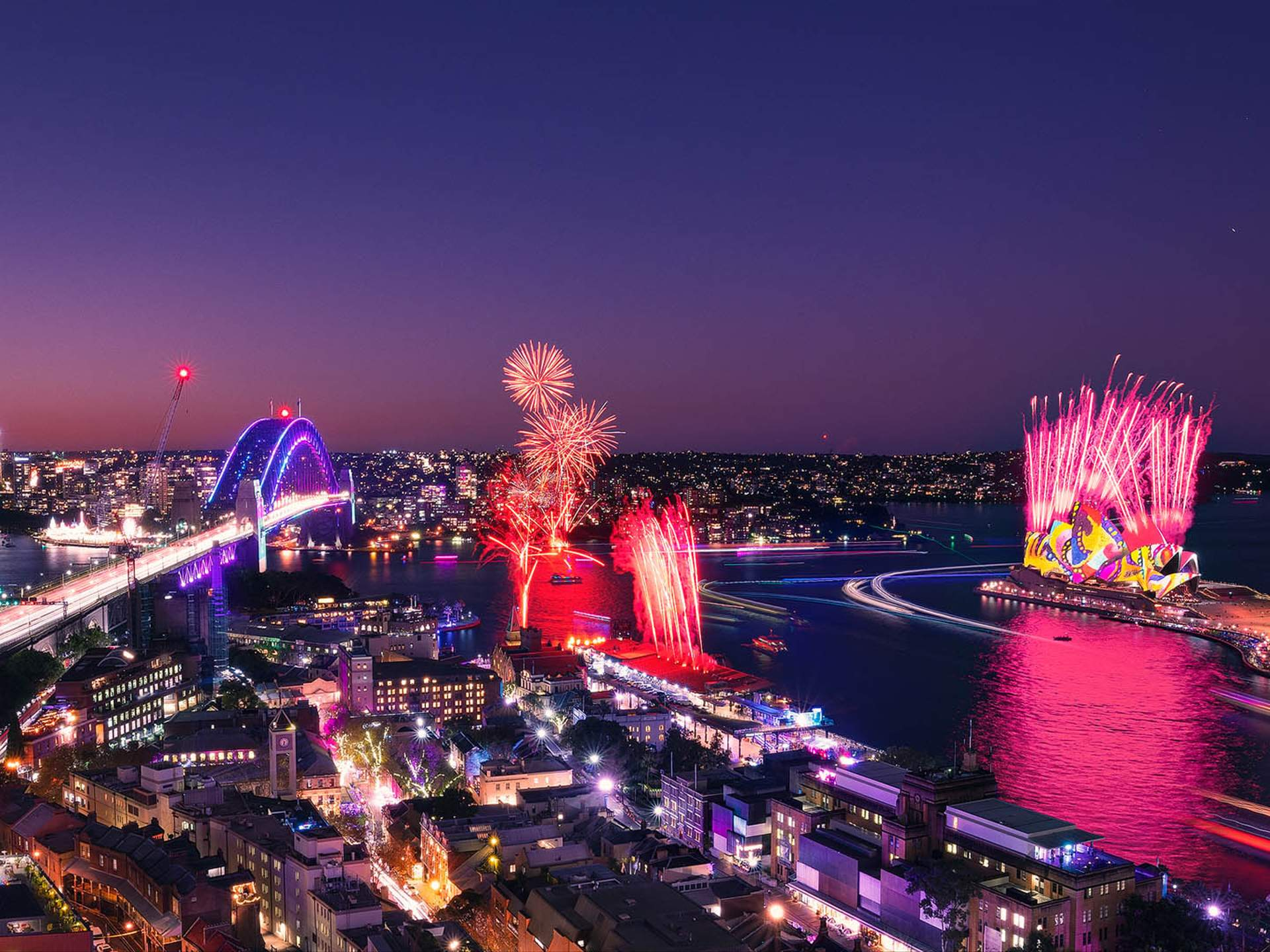 Circular Quay & The Opera House
With stunning views of the Sydney Harbour Bridge and the Opera House, this is the best place to start! Walk along the wharf to see the MCA light up, or pop by the nearby Royal Botanical Gardens for Lightscape, a 2.1km multi-sensory journey in the gardens surrounded by nature.
The pathway around Circular Quay also has plenty of benches to sit, rest and enjoy the view. There will also be a Sydney Opera House Free Shuttle from Circular Quay before and after performances. The running schedule can be found by contacting the Sydney Opera House Box Office.
Darling Harbour & Tumbalong Park
There are plenty of interactive installations for the whole family here. Vivid Kids @ Tumbalong Park is a great way to start the night with free music and live entertainment.
From here, you can venture down to Darling Square and Darling Quarters for a delicious dinner before continuing to your next adventure.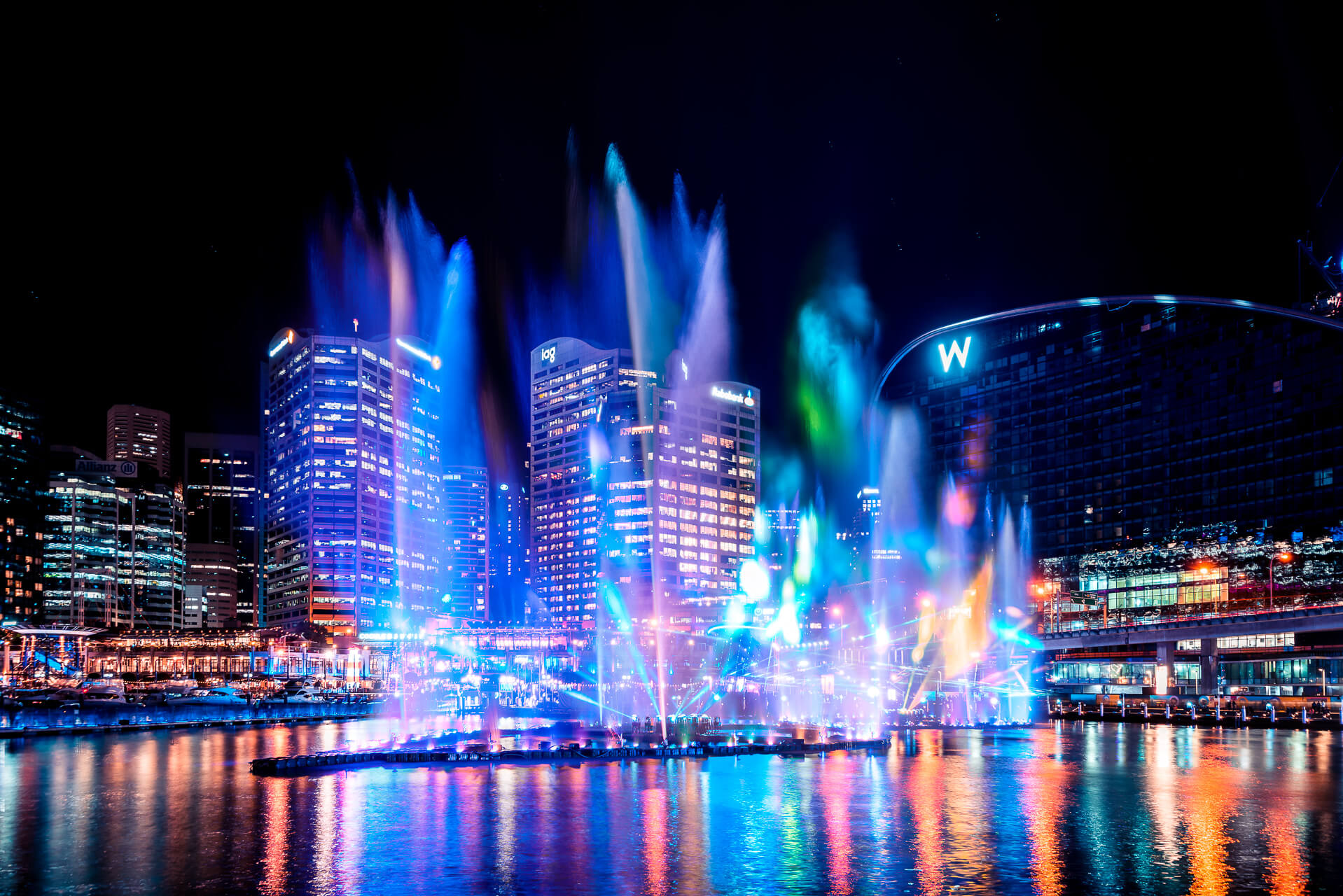 Sensory Friendly Light Walk
Enjoy a calming, low-light route throughout Sydney with Vivid 2023's specially designed low-sensory itinerary. Starting from Tumbalong Park, enjoy calming installations from local artists as you head towards Circular Quay, passing through Barangaroo and Walsh Bay.
The itinerary also highlights sensory-friendly installations so you can create your own walk too!
Carriageworks Night Markets
If exploring the local food is more your jam, Carriageworks Night Markets is the place to be! For one night only on Friday 16 June, enjoy nibbles from stalls ranging from Sydney's diverse restaurants and bars, to live food demonstrations!
This is a ticketed event, so make sure to book early! We also suggest arriving earlier in the evening to avoid large crowds.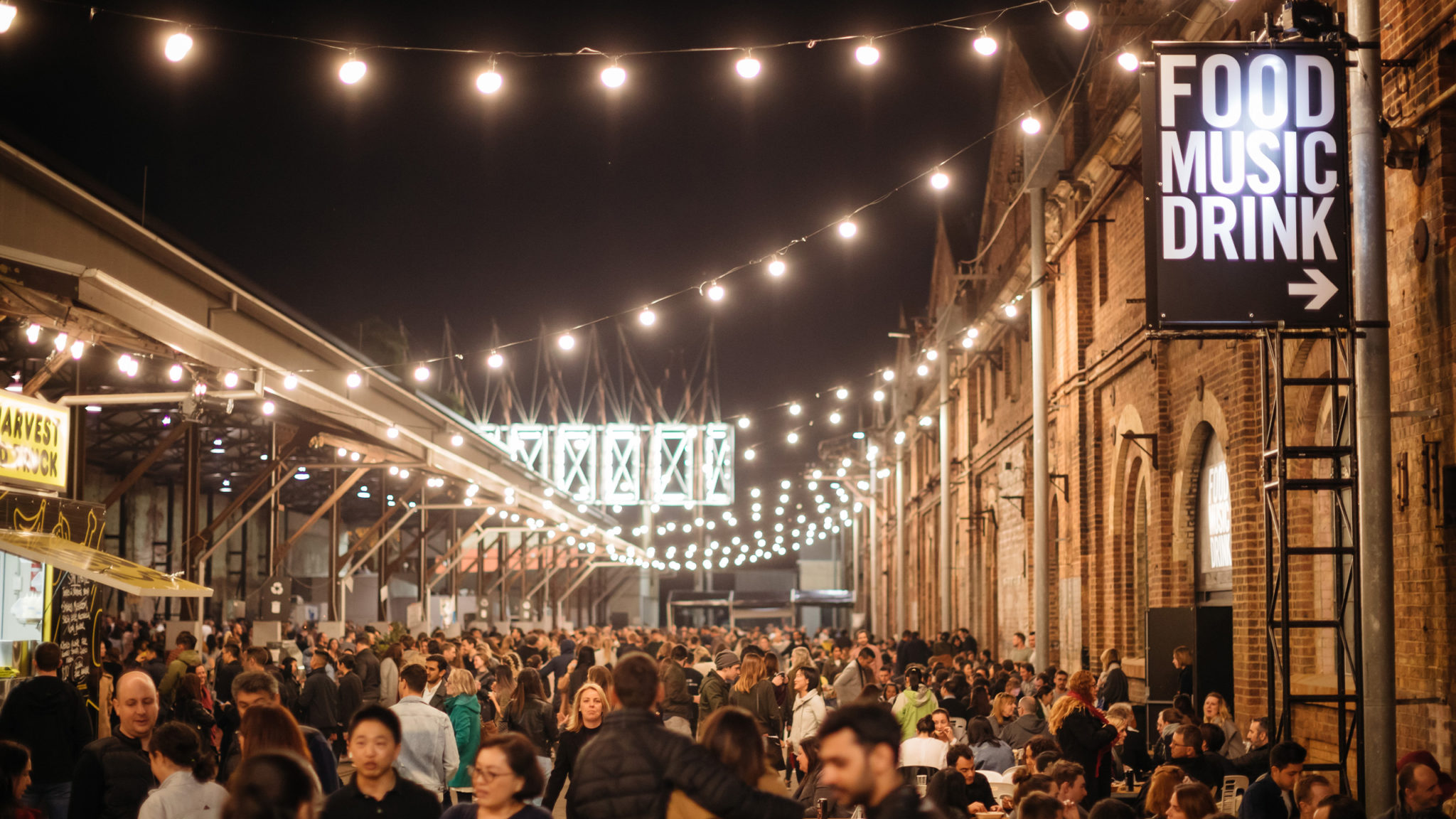 Wild Lights at Taronga Zoo Sydney
Bring the kids along for an immersive night trail through Taronga Zoo. Celebrating the oldest culture on Cammeraigal Country, 100 lanterns and lights will line the accessible trail to your favourite wildlife species. The popular Ample Project Mini Beast will also be returning with interactive installations.
This event will run in two ticketed sessions every Wednesday - Sunday during Vivid 2023, so make sure to book now!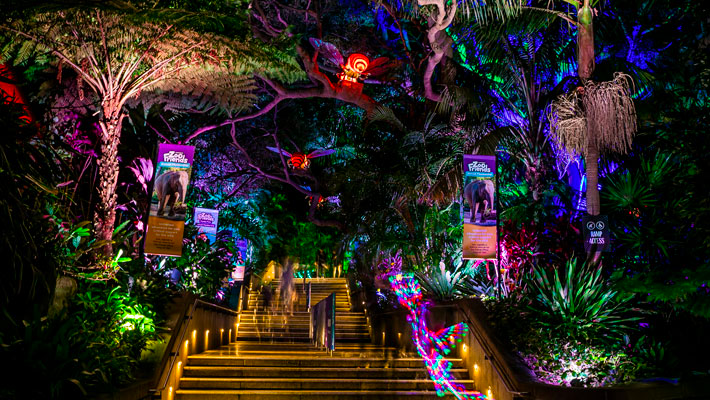 Vivid Ideas - Neurodivergence: Diagnosis Normal
Vivid Ideas Exchange is a series of presentations exploring key topics we face today. Neurodivergence: Diagnosis Normal, presented by writers Clem Bastow and Emma A. Jane and moderated by Sana Qadar, focuses on uncovering a diagnosis of autism in adulthood.
Come along on 15 June and learn about the struggles faced by women and gender-diverse people when getting diagnosed, and the sense of self they gain once their questions are answered.
Find a Like Family Social Carer to join your Vivid 2023 Adventure!
If you're looking for a Social Carer to accompany you to Vivid this year, Like Family can help!
Head to our Vivid 2023 Events Page and get in contact with one of our many interested Social Carers. If you need a hand signing up or making a booking, our friendly Customer Care team can be contacted via hello@likefamily.com.au or 1800 545 332.
All you need to do now is get your winter jacket ready for a night of wonder!