With Christmas a fresh memory, many people look at things they can do differently for the New Year. Sometimes it is the small positive changes we make in our lives that have the biggest impact and Like Family is here to support you with some great ideas.

Trying something new with a vaccinated support worker (also known as Social Carers at Like Family and they are all verified vaccinated!) can be the first step in making positive changes in your life and the New Year is a great way to start creating a 'New You' in 2022.

Here's what you can read about in this blog:
• The best way to start a new activity.
• What types of activities can Like Family provide assistance with?
• 10 outdoor activities and excursions to do with your support worker and             friends.
• 10 tips for making time at home enjoyable with assistance from your support      worker.
• 10 new skills to learn.
• How Like Family can support you during the holiday period.

The best way to start a new activity.
Trying something new can be hard, but there are a few tips and tricks to getting started on a new indoor or outdoor activity.

Start with a simple step. When you first learnt to ride a bike, you did it on a nice flat open path with someone to support you. Keep it simple when learning new skills.
Focus on little improvements. Don't worry if you don't master it the first time, no one ever does. Just focus on improving just a little bit each time.
Do things at your pace. Don't be rushed, do things at your pace, little by little, until you're more confident.
Have someone you trust to support you. Whether its a friend, family member or Like Family Social Carer, get the right support from the start.

Learning something new isn't always easy and it will take some practice. Believe in yourself and keep taking steps to improve. Eventually, you'll find you'll be better at your chosen activity and on your way to your 'New You'.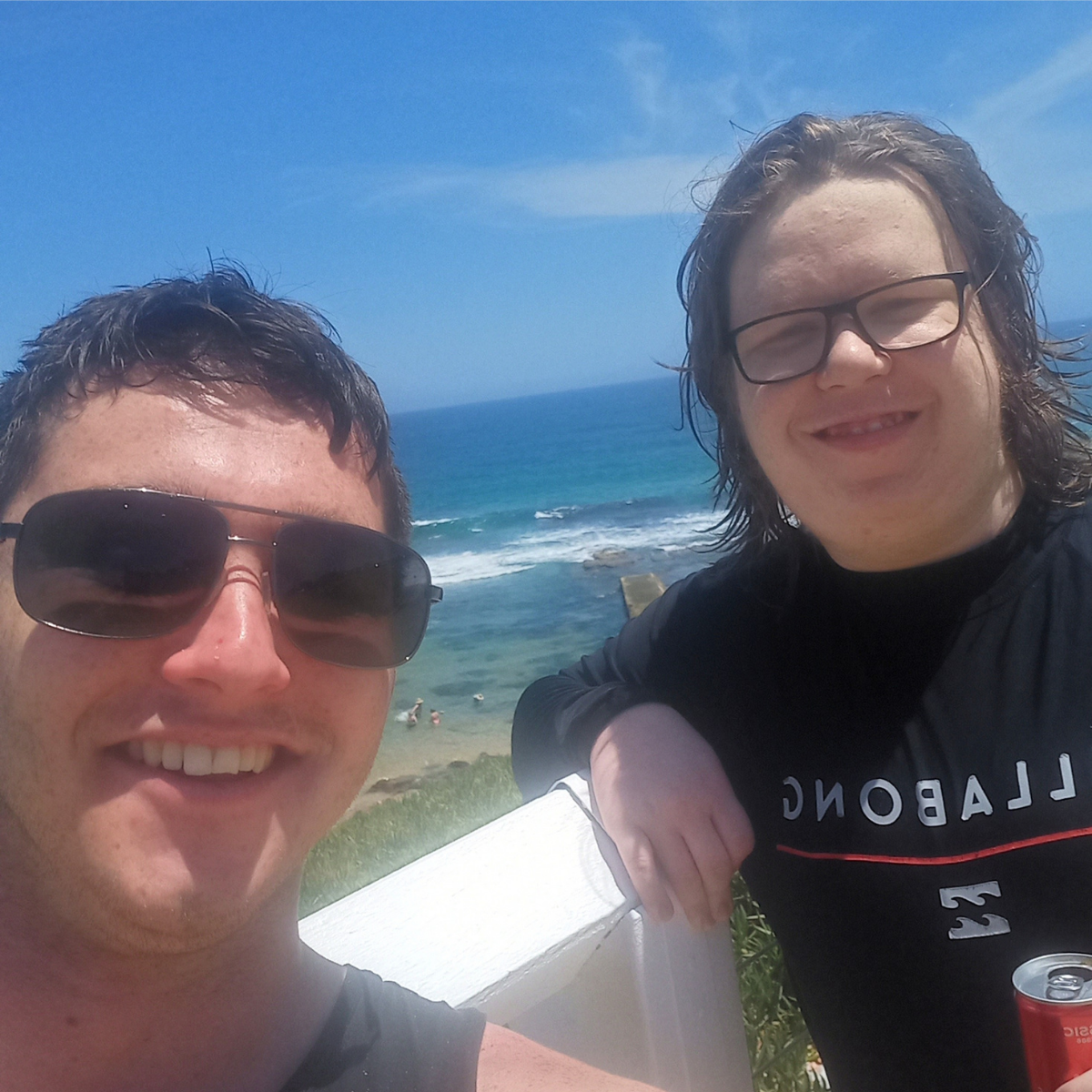 What types of activities can Like Family provide assistance with?
At Like Family the kinds of indoor and outdoor activities, classes and services available are wide and varied. Finding the right Social Carer to work with you, share your interest and provide the necessary physical or mental support is the key. If you need some ideas on what you could do with a Social Carer/Support Worker or how to use your NDIS funding for these activities, here are our suggestions for the New Year period.
10 outdoor activities and excursions to do with your support worker and friends.
1) A short outing or day trip is a classic Australian holiday activity. During the holidays why not try something new to focus on your wellbeing and health. If you're unsure of trying one of these activities why not talk to your social carer or the team at Like Family for some assistance in finding the right activity and support.      
Visit a museum or gallery and enjoy some amazing art, history or inventions. Sydney and its surrounds have some fabulous options from the Art Gallery, Museum of Modern Art, Maritime Museum and Powerhouse.              
Melbourne Museum, ACMI, National Gallery of Victoria and Scienceworks are all interesting if you're in Melbourne. If you're in Brisbane you can visit Queensland Museum or the Gallery of Modern Art or QUT Art Museum.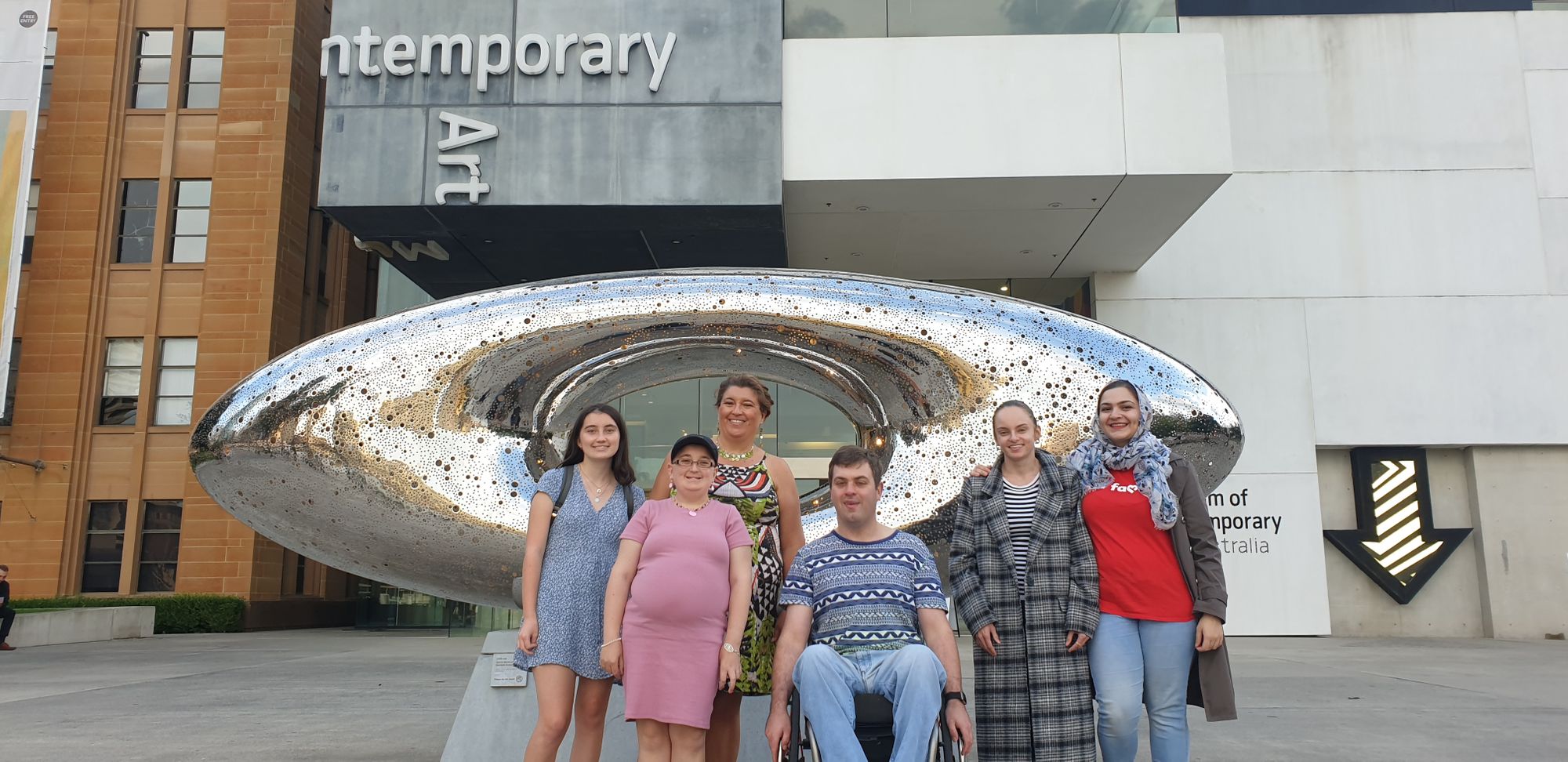 2) Hit the beach with a support worker for a swim, a walk or just to relax in the sun. Just remember to Slip, Slop, Slap, Seek and Slide.
3) Going bush walking is great for physical and mental health and there are plenty of easy to access trails all over NSW, VIC and QLD. You can even make a day trip to it and add a picnic (see point 5).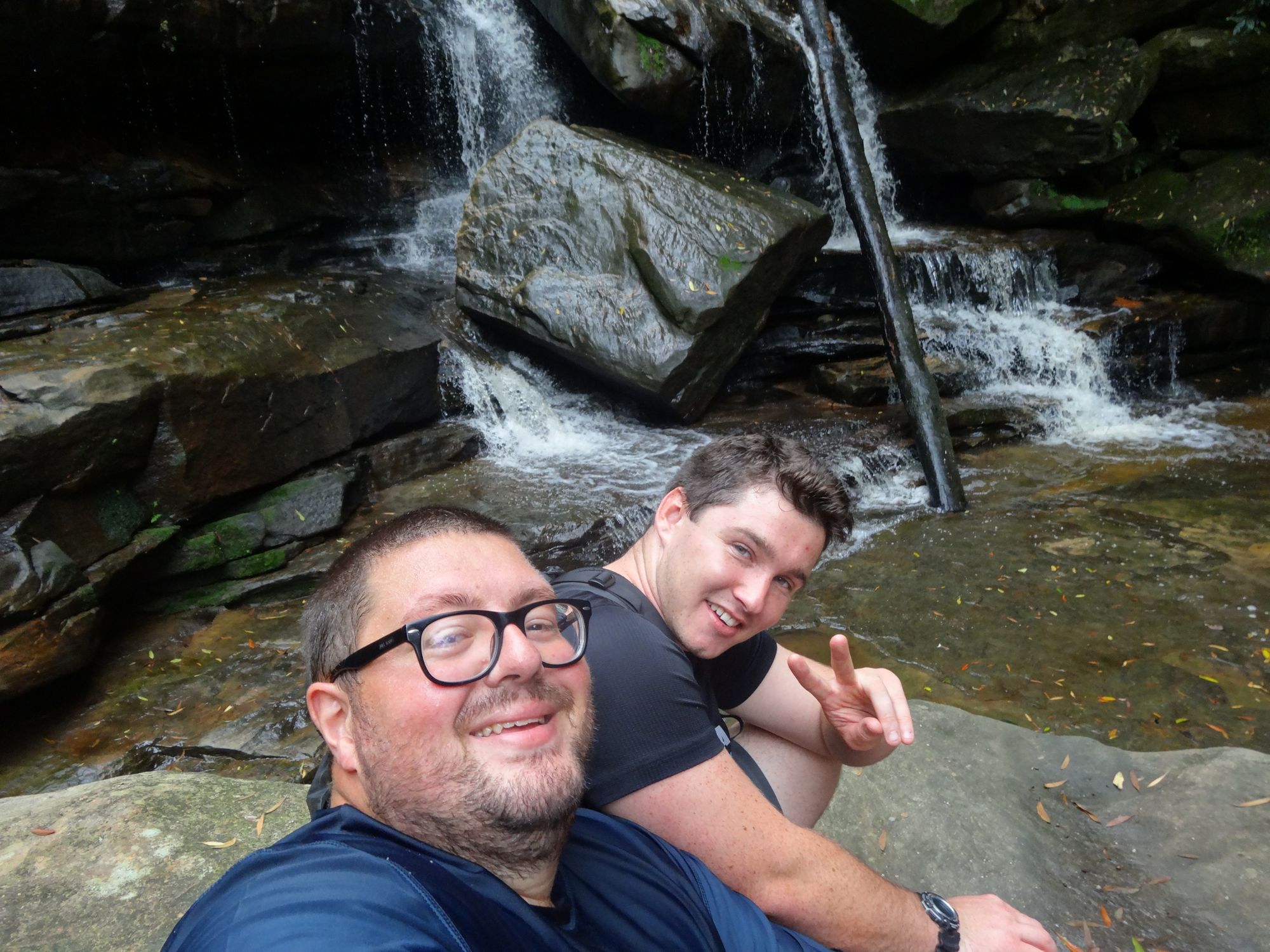 4) Outdoor exercise is a great way to kick start a new year. Focus on keeping physically healthy, particularly in a group class, helps both your physical and mental health. Options include walking with friends, playing in a social sport team, using an outdoor park gym, or joining a virtual exercise class.
5) A simple picnic lunch can be a great activity to do with a group of friends or a Social Carer. Make more of it by adding another activity like painting or going to the dog park (see point 6 and 8).
6) Drawing or painting outside is a fantastic way to be engaged with nature and practice mindfulness. Some of the world's greatest painters often just sat and painted what they saw. If you've taken one of our Virtual art classes before you could be inspired to take those skills to a new environment.
7) Try meditation, yoga or Tai Chi in the park or by the beach and make the most of the warmer weather.
8) If your Social Carer, friend or family member has a dog, try an outing to the dog park. Not only does the dog get to socialise and exercise it's a great opportunity for you as well. Friendly pets are a great way to lower stress and feel more connected to people and animals.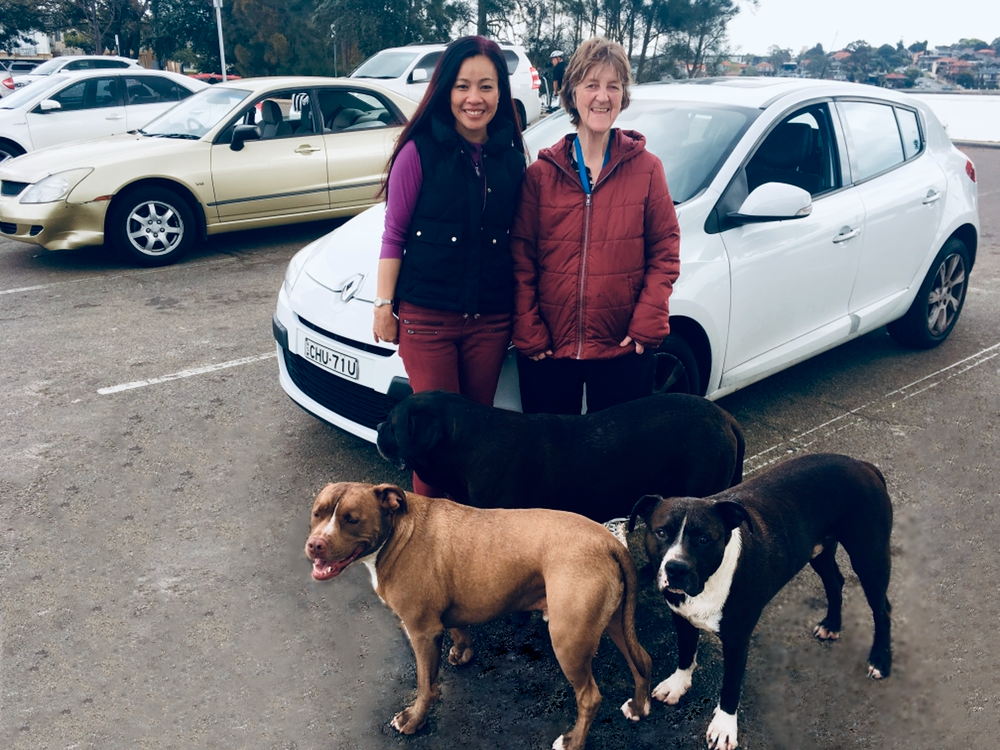 9) Go for a day trip somewhere different. There are plenty of excellent options for day trips within a short distance of most major cities in Australia where you can take a boat trip on an old paddle steamer, visit a farm, see an interesting sporting event or music festival. Go for a hunt online and see what you can find.
10) Summer means Moonlight Cinema and movies under the stars. You can combine a picnic with outside relaxation and a movie. It's a fun excursion with a support worker or as a group.
10 tips for fun activities from the comfort of home with (or without) your support worker.

There's nothing like trying something new and fun from the comfort of your own house! Here are our top 10 fun activities that you can enjoy with friends, family or the support of your Like Family Social Carer from home.
1) Dance your way in 2022. Dancing is a great way to have fun and stay active at home. Even better, you can get to be the DJ. You can also join one of our Virtual Events if you want to meet new people in a class or just want to connect with friends on a video call. Join an activity!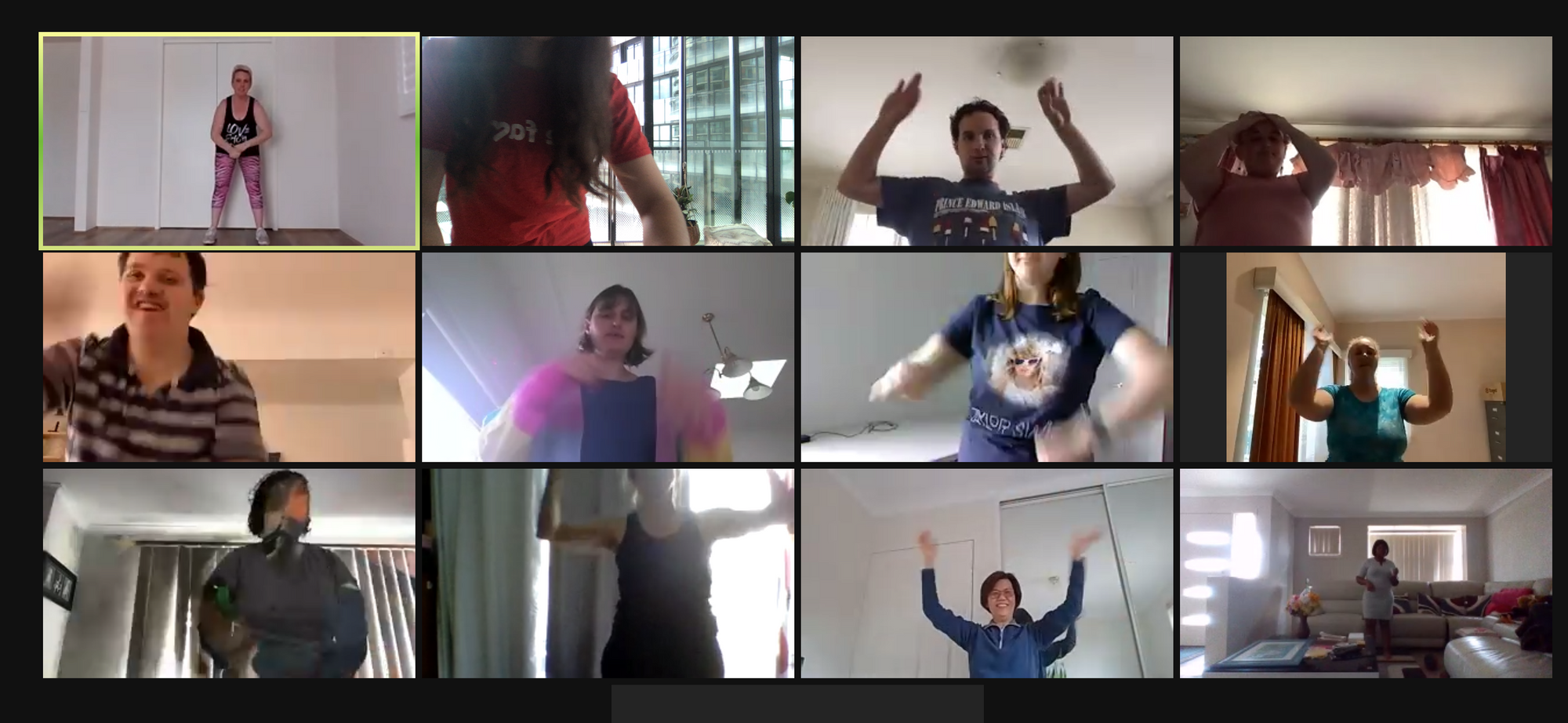 2) Change is as good as a holiday so get a Social Carer to help rearrange or decorate a room. This could work well with our next suggestion.
3) Get crafty with some scrapbooking, label making or other fun and helpful craft ideas. With so many amazing craft supplies, portable printers and materials available, you could spend a few hours creating a personal photowall or treasure box. The options are endless.
4) Home exercise classes are a great way to make sure you're staying active. There are a wide variety of Virtual Events you can get involved with and they're NDIS claimable. Boxing, yoga and exercise classes are all available during 2022.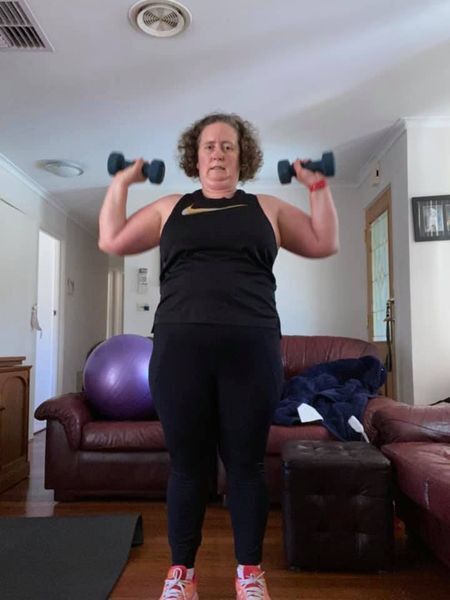 5) Meditation and mindfulness are perfect for those days where you want to stay inside. You can practice these on your own, with a Social Carer or online.
6) Get creative in the kitchen cooking up something new. One of our members tried making cupcakes with her Social Carer and they look amazing!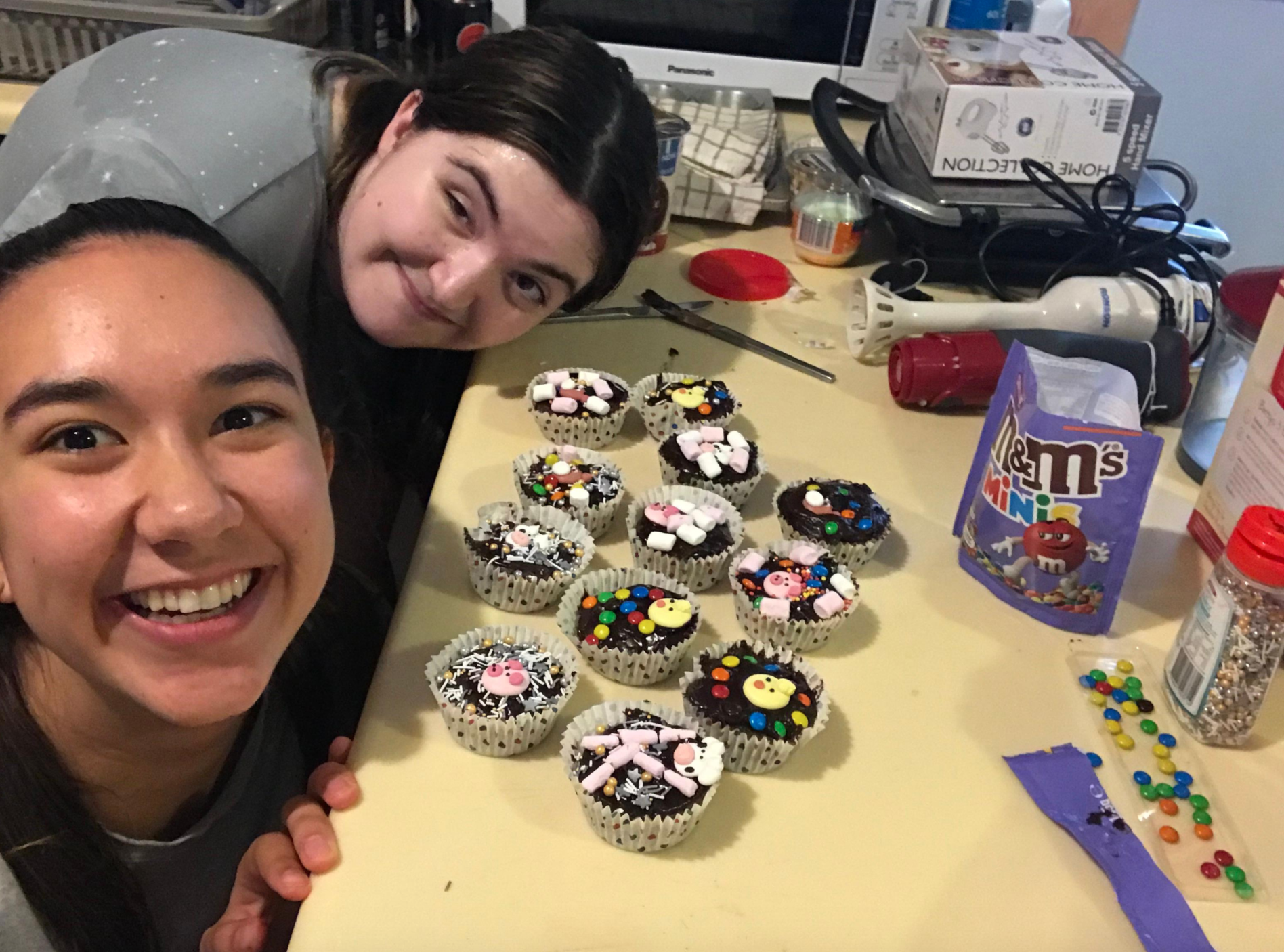 7) Playing games helps lower stress and promotes connection with others. If you are ready for a few games you can check out our Sunday Games Group or other
8) Learn how to knit. Not only is it a peaceful activity, you can also make clothes, scarves or beanies for friends and family.
9) Make some art as a gift for someone special. Your support worker can assist you to find the right supplies and you can  join our Virtual Events Art classes if you're unsure where to start.
10) Can't go out to the cinema? Have a home movie night with homemade popcorn, snacks and candy bar instead!
10 new skills to learn.
Learning something new can help you take another positive step towards a new you in 2022. Here are just a few ideas on skills you could learn over the summer holidays with a support worker, a group or via a Like Family Virtual event.

1) Summer is hot so learn to make your own ice blocks or ice cream! You can purchase a variety of molds from the supermarket, Kmart or homewares stores.
2) Learn how to do graphic design with a website like Canva (makes graphic designing simple) and then make something for a friend or family member.
3) Never made a pavlova or a lamington before? Learn now and master it by Australia Day and surprise everyone. Not sure where to start? There are a lots of recipes at taste.com.au
4) Study a new language! Your Social Carer might speak another language, or check out the popular Duolingo App. Even a few new words is a great start. Drawing or painting is a great skill to learn and something that can be practiced anywhere. You can even do this on your own with a YouTube lesson or jump on a Virtual Art classes.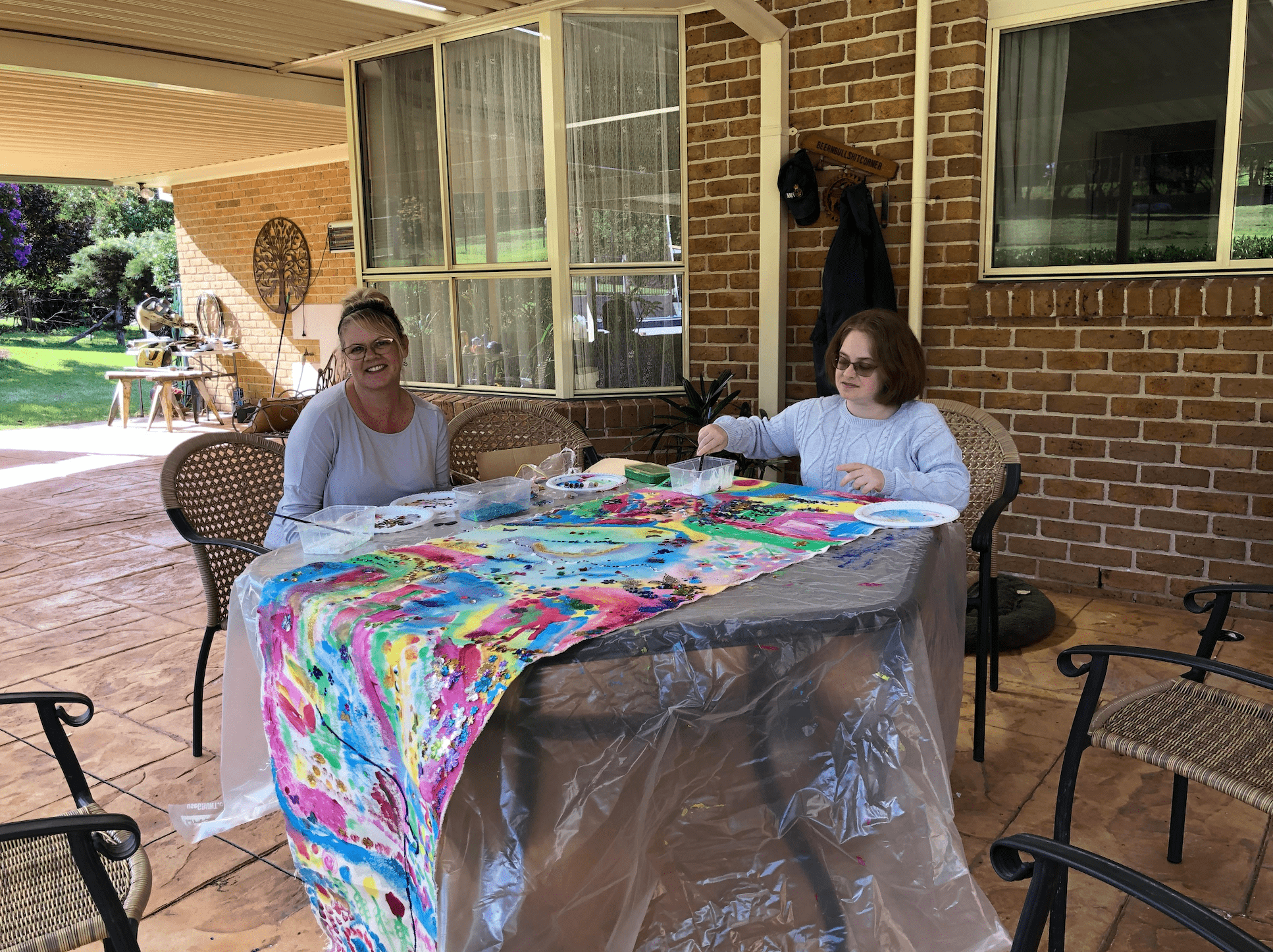 6) Master a new yoga pose or just try Yoga for the first time. You can start out with some simple stretching or Pilates. Watch a beginner's video on YouTube or attend one of our virtual classes.
7) Why not catch some dinner and try fishing? Fishing is great fun, even if you don't catch anything, and is a very easy activity to start. Starter kits are available at places like BCF or you can just
8) Plant and grow herbs or flowers. There are many classes and workshops available from Bunnings, Flower Power and other local nurseries. You can ask your local nursery for any advice or help you may need.
9) Learn to swim or surf with the support of a Social Carer and a certified program. Your local swimming centre can assist with learning to swim and if you're a little adventurous you can visit the Disabled Surfers Associations of Australia for information about their classes.
10) Communicating with others in various ways is a great life skill. You can practice being more comfortable talking to others, try sign language or even use the new language you may have learnt (point 4).

Ask the Like Family team for any services you're interested in, even if you've never done it before.
How Like Family can support you during the holiday period
No matter the activity, there are plenty of options for you to choose. Like Family is here to make sure you can connect and engage with the right support worker (Social Carer) in your area.

It's free to sign up and use Like Family. You can search for great Social Carers in your area on our search function. Make your search better by filtering Carers based on language, their skills and work experience, hobbies and interests or their member rating. All Social Carers are vaccinated against Covid-19.

Once you've found someone suitable, you can post an activity that you want help with. This means you can reach out and say hello to a specific Carer or have other interested Carers message you. You even get a free 'Meet and Greet' with your preferred Social Carer to make sure you're a fit before making a booking. It's all about making sure you find the right person to be your new Carer.

If you'd like to know why you should choose Like Family, check out our short video here.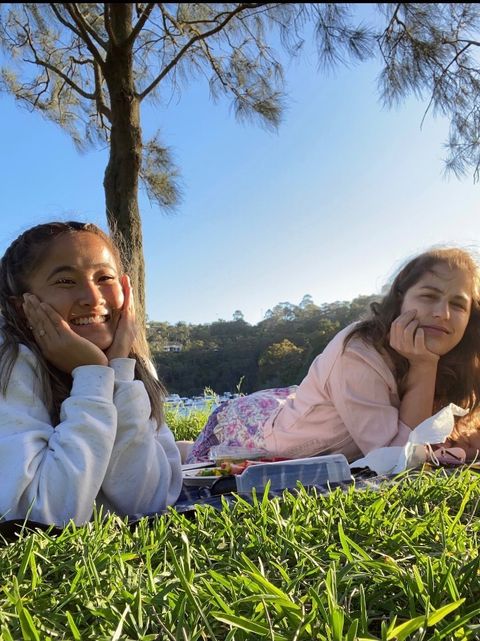 If you would like more information, or you would like to know more about how we can assist with your health and well-being in 2022, please do not hesitate to contact us on 1800 545 332.