Join our FREE Virtual Dance Event with friends and family & celebrate Social Inclusion Week together!
FREE VIRTUAL DANCE EVENT
26th November,  11:30am


Did you know that an estimated 1 in 3 Australians feel significant periods of loneliness and isolation?* Most at risk are minority groups, people with a disability, older people, the LGBTIQ+ community and our country's youth. That's A LOT of people.
Now's the time to reach out, connect with your community, family, friends and colleagues and help everyone feel a sense of belonging. At Like Family helping people enjoy life and feel included is part of our DNA, so to recognise Social Inclusion Week, we'd love you to join us to DANCE TOGETHER to feel the amazing benefits of movement, physically, mentally and emotionally!
Of course, it's open to everyone and hosted by the very fabulous Emma from The Daisie Chain. The Daisie Chain inspires, entertains and brings joy through music and movement so join us with your friends, family and carers and let's all get our groove on together!!

It's a fully accessible activity and you can take part and enjoy it at home by logging in online. Just sign up here - it's easy and we'll send you all the details for how to get online and groove your heart out with friends and Like Family!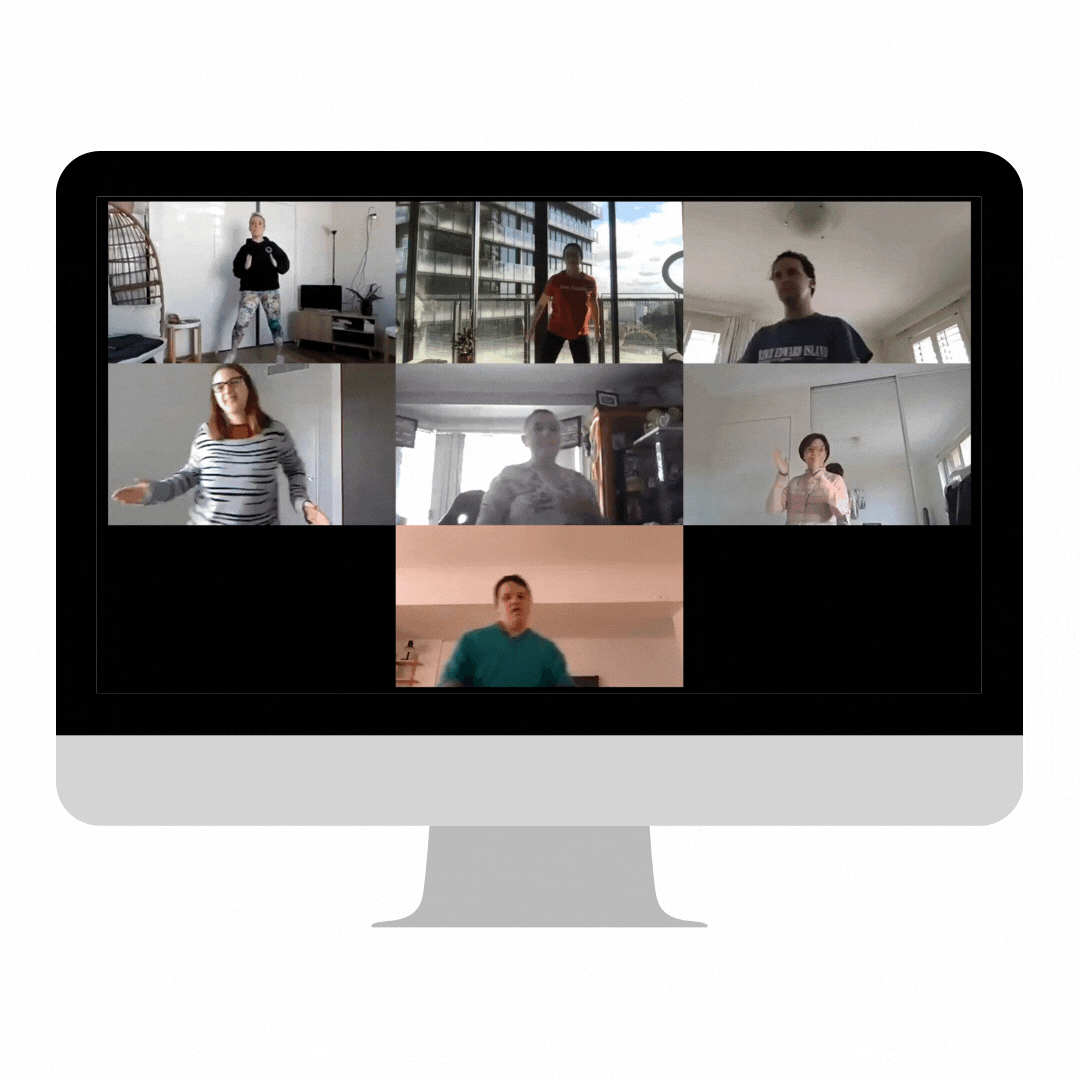 Did you know that Like Family is here for you?
We're an NDIS registered provider focused on helping people of all ages and abilities to connect with social support in their local area.
We call our Support Workers at Like Family Social Carers because making a difference to people affected by social isolation is at the heart of what our trusted Social Carers do - every day. We know connecting people, building relationships and reducing isolation leads to happier and healthier lives.
Our committed team of more than 3000 Social Carers speak 173 languages and lend a helping hand to people living with more than 700 disabilities. We want to help everyone to live a full, active, independent and happy life, supported by people who are just Like Family to them!

Call us on 1800-545-332 or drop us a line at hello@likefamily.com.au to discover more about how Like Family can help you or a loved one build their social interaction and meaningful connections with activity based support like:
Goal attainment
Skills training
Help with household chores and errands, like grocery shopping, cooking and cleaning
Transport to and from appointments
A friendly buddy to attend events, day trips and experiences with
Community participation support
For more info, email hello@likefamily.com.au.
What is Social Inclusion Week?
Social Inclusion Week, 20 - 28 November 2021, enables people to come together to help break down the barriers of loneliness, isolation and marginalisation that so many in our community feel. It was launched in 2009 by Jonathon Welch AM, founder of the Choir of Hard Knocks, the School of Hard Knocks and Play it Forward. He's an award-winning singer, conductor, teacher, composer and director and a visionary for inclusive arts programs for all Australians.
With a series of events in every State and Territory right across the country there's a chance for everyone to take part. From exhibitions and expos to markets, classes, discussions, discos and dances, Social Inclusion Week is there for YOU, and at Like Family, we're here for you too.
To join our dance event, click here!
*Australian Institute of Health and Welfare